Best 5 Deep Sea Diving Destinations In India – Beyond Imagination
Best 5 Deep Sea Diving Destinations In India – Beyond Imagination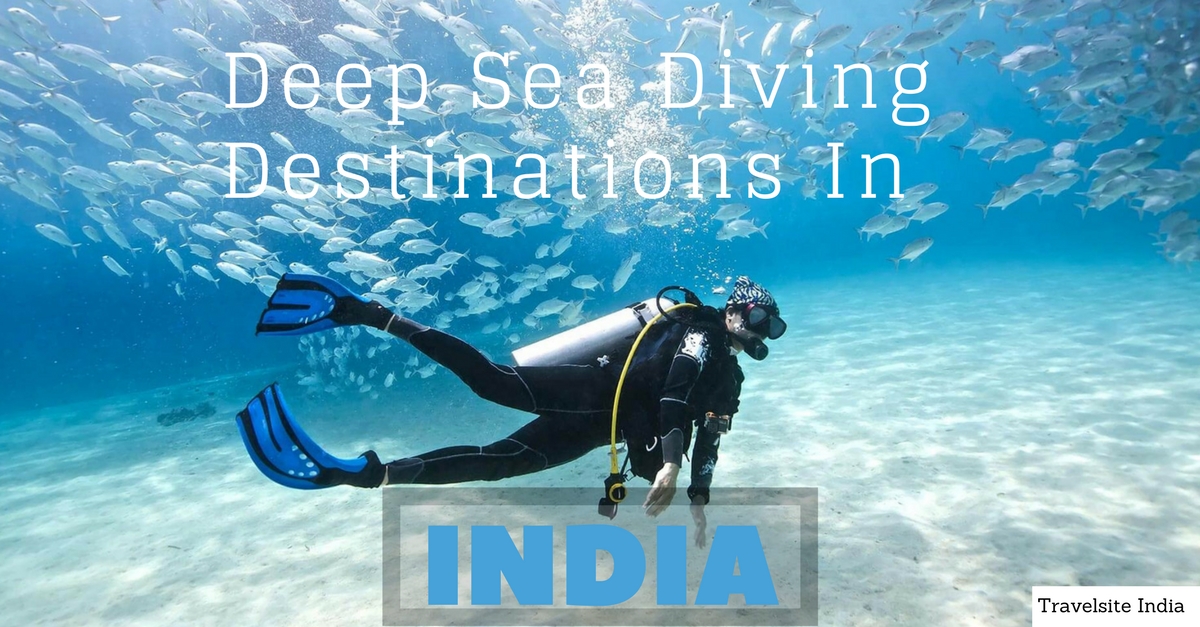 Are you ready to amaze yourself?
Dive in and explore the life in blue
"The ocean stirs the heart, inspires the imagination and brings eternal joy to the soul." – Robert Wyland
This world is full of bigger things. Come! Witness the tiny creatures, which make a huge difference.
Frankly speaking, there is so much to explore, so much to live with – but the irony is we are caught up in our daily life in such a way that we hardly try to get into things, which can leave us in surprise..
The Blue Planet – Earth: Live in and feel it 
What is Deep Sea Diving?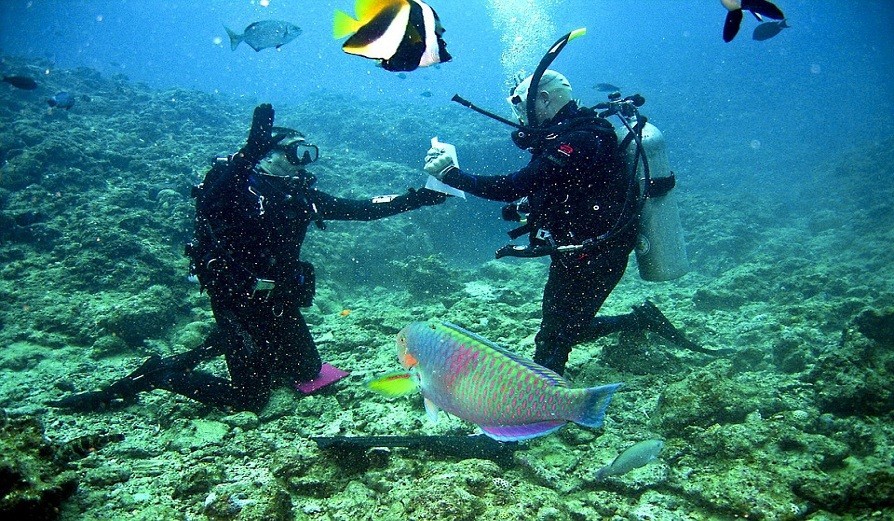 A practice of descending below the water's surface and it's you who have to know the reason why?
Well equip yourself with the numerous pieces of equipments as where we live – everything is way far different to what it's like underwater, the pressure of water, temperature etc.
Put your breathing apparatus, light weighted helmet and atmospheric swimsuit and Jump in the water with a higher level of trust and confidence.
Note – Before you go for diving, he or she has to undergo a small training process to overcome any sort of situations you might get caught up in – take your time be well-versed with the safety expressions and gather all your courage and jump in the water with the count of three.
To add more to your information below listed are the few diving modes:
Freediving
Surface supplied diving
Scuba Diving
Unmanned Diving
Atmospheric pressure diving
[Get to know a different way to live your life]

Ask yourself are you already done with the usuals? If YES than leave your den and set yourself free, place yourself out there and see what a tiny place you acquire in this world.
Life is full of wondrous things – broaden your sight, try to touch it as it's within your reach.
---
They know where to go
They know how to live,
They know how to express
They know how to feed themselves,
They know what does it takes to survive
They know whom to trust in the course of life,
They just can't speak but they are aware how to make the most of their lives.
---
Do you know about the creatures residing underwater – value your life and even others.
Make an unbreakable relation with nature well- occupied with wilderness and many more.
Love yourself enough so as to share the same with others – acknowledge and embrace the striking beauties sailing in the depth of Sea and rivers.
You know what!! As we have this desire of exploring the underwater life – they too dream of the same. For them, we belong to a different World but we know this very clearly that they belong to us – come! Try to get familiar with the varied species living in the depth of Oceans.
Life is where your heart is – Don't you agree with me???
'Bare feet and bare eyes – the perfect way to range over the marine life'   
Involve yourself in such activities, which can leave you with innumerable words – Benumbed and surprised. Life is a set of numerous emotions
Don't you feel like getting rid of the World- weariness?
Close your eyes – take a deep breath and without second thoughts jump in the aqua blue water and absorb the quirky experience and live by it for a lifetime.
Encounter your every desire and bless yourself with the startling facts of life. Open up the bundle of joy and share it with the creatures living in the depth of sea and oceans.
We all have some or the other creative abilities – the only difference is some realize it in no time and for some; it takes for forever to understand their potential. In a way the deep sea creatures are also born with some unique and quirky capabilities. Unaware of the outside World
Take off the layer of materialism and dive deep into reality – actual life is calling you!! – Preeti Gupta
Best 5 Deep Sea Diving Destinations
First Of The Best five  – Deep Sea Diving Destinations
Dive deep in the Andaman's – [Havelock and Neil island]
Muster of numerous varied species fishes all of different colour and features and a fusion of bright coloured coral reefs.
A sight, which is endless – like there is no end to the amusing and surprising elements.
I have tried this once and mind my words – this activity definitely changes you into someone good – it changes you as a better person. I lived my share of wonder and this is what urged me to write this blog and let you know that there are such activities which are been carried for years.
Nature is at your rescue!! Come! Explore the best of blue.
Some of what we can find underwater or by the shoreline –
Nudibranch |Clownfish| Ambon Scorpion fish| White Tip Shark| Turtle| Reef Octopus| Barracudas| Crocodile Fish| Porcelain Crab etc.
To know the best – one has to try this recreational activity for at least once in a lifetime.
Suggested Tour : Explore Andaman With Golden Triangle Tour
Second Of The Best Five – Deep Sea Diving  Destinations
Lakshadweep – Hold your breath and dive in
As the name itself suggests that it's a tropical heaven also addressed as Laccadive, Aminidivi and Minicoy Island – a wide group of Islands sailing in the Laccadive Sea, few kilometers way off the South Western Coast of Country India.
A huge chain of Islands made up of coral –
Agatti Island
Bangaram Island
Pitti Island
Androth Island
Kavaratti Island
Kalpeni Island
Suheli Par
Among the above-listed chain of Islands to experience the best of marine life – Bangaram Island and Kavaratti Islands are the perfect pick.
Just sail around and witness the stunning marine life residing in the depth of Lakshwadeep Island – Sea-Horse, Sea-cucumber, Sea-anemone, Dugong etc.
Exciting – Isn't it?
The Islands of Lakshadweep also serves with numerous other activities apart from the Scuba diving and Snorkelling like – Parasailing, Kayaking, glass bottom boat ride Tours, Water Skiing, deep sea fishing and many more.
Third Of The Best Five – Deep Sea Diving  Destinations
Goa – Hub of Beaches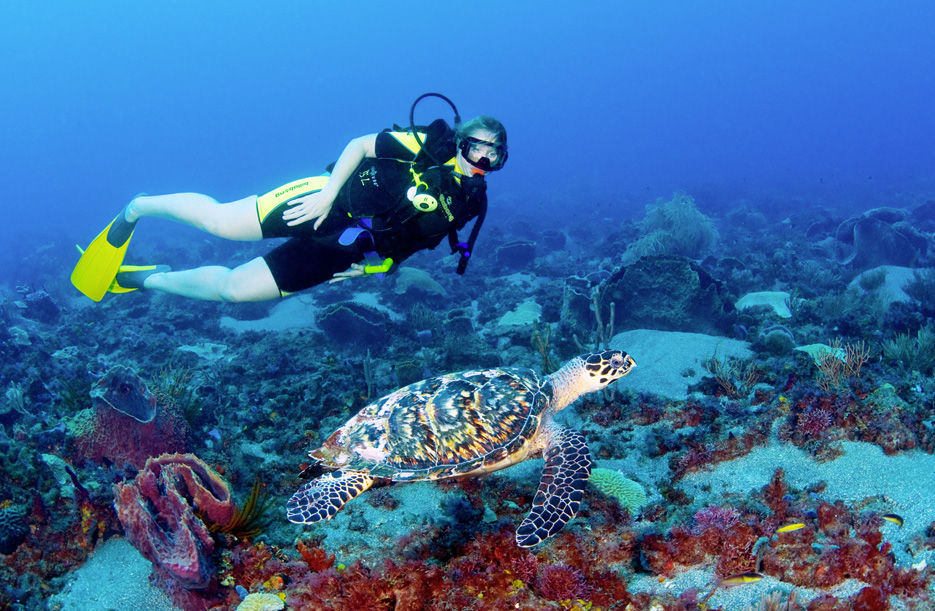 Goa is a state lying in the arms of Western India with its coastlines extending along the Arabian Sea.
A stunning state, which is adorned and ornamented with various beach sites, where one can get themselves involved in numerous activities of their choice. Explore the Tropical aquatic beings and bright coloured coral reefs sailing in the depth of beaches.
There are a number of beaches, which are instilled and infused with marine beauty like –
Palolem Beach – Live the life of your choice at this amazing beach, which serves you with multiple activities like – Scuba diving, Swimming, Kayaking, Turtle spotting etc.
Bogmalo Beach – A calm and peaceful beach site residing in the small village of Goa, this beach is way close from the Dabolim Airport and also serves its visitors with numerous water activities at Grand Island.
Suggested Tour : Adventure Goa Beach Tour
Fourth Of The Best Five – Deep Sea Diving Destinations
 Tarkarli Beach – Maharashtra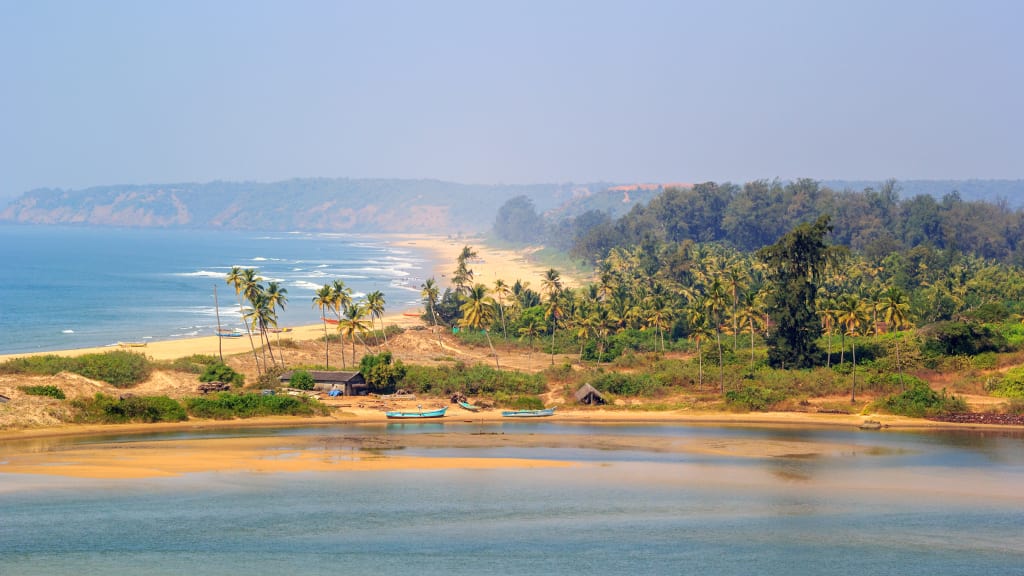 Our Country India is well-equipped with all what one can desire of – the state of Maharashtra is also decorated with few beaches, which serves its visitors with the best of water sports.
Tarkarli is a village in Sindhudurg district in the state of Maharashtra, decorated with numerous tourist destinations and a striking Coral Beach.
This amazing beach equipped village is not known by most; however, its land is blessed with spotless and clean natural beauty. Come! For a day or two stay far away from the speedy life and relax by the beaches for hours – pack yourself up with the diving essentials and plunge in the crystal clear water.
Swim in and explore hundreds of species living in the marine – involve yourself in numerous re-creational activities and revive your soul with the best.
Fifth Of The Best Five  – Deep Sea Diving Destinations
Netrani Island – Karnataka
A tiny Island situated in the Arabian Sea – close to Murudeshwara temple town in Bhatkal Taluk. This Island attracts a huge population of travellers because of the recreational activities carried most of the time of a year.
Scuba diving and Snorkelling are the best of all activities that one can participate in.
Clown Fish, Butterfly Fish, Barracuda, Mantas, Parrot Fish, Eels are some of the varied inhabitants, which can be easily spotted in the depth of Netrani Island.
One life – make it Worth
"The Most beautiful thing we can experience is the mysterious. It is the source of all true art and science."   – Albert Einstein
The land of country India is well-stuffed with undeniable beauty – all we have to do is to wake up one fine morning with only one thought in our mind and that is to explore the awe-inspiring and surprising beauty hidden in the mysterious and majestic land.
The concentration of reality and life is alive in the depth of oceans – Come! Mark your presence at the beach sites, which are ready to get you involved in the fun activities – expand and extend the level of knowledge and feel closer to the natural beauty.