Best 6 Trekking Trails In India – Conquer The Uphill Battle
Best 6 Trekking Trails In India – Conquer The Uphill Battle
Way up high – Sky touching peaks and mountain ranges stretched wide.
I won't settle for less – would you???
Well-equip yourself – pull the gear of the vehicle, which is driven by your interest and choice.
Do you remember when was the last time you actually sensed your heart beating faster than the actual rate??
If not, then whose permission are you waiting for – it's your life do not let anyone else regulate it.
Trekking is worth confronting when we know how to live every moment of it and also by knowing for the fact that it is competing with time.
[Walk with pride in the less travelled paths]
With every turn you take
With any move you make
Hold your breath
And mind it – not all would turn into best
Do not be afraid to take a closer look at the element, which completes you as a person and concludes the basic essentials of your life.
Are you ready to unmask and reveal your fear in front of nature and share your strength and confidence with the weary hiking routes, which are not designed by an architect – it's carved by the passionate travellers and adventure admirers?
Life is waiting for you – don't allow yourself to get influenced by the materialistic vibe.
Some places actually make you understand what you truly need to live a healthy and a prosperous life. Not all but YES some definitely fail to understand what role these high technology products play in our life.
You name it and country India is at your service
Get yourself involved in such activities, which can simply increase your heartbeat.
Not all that you want would come in your path in an easy way – at times we have to earn it at any cost – Preeti Gupta
Play a face- off session with yourself not for a couple of hours, this time play the fascinating game for few days.
Be a brave warrior and fight hard with your fears
Place yourself out there and get to know some hidden talents, which was always there in you but it didn't have a chance to expose.
Are you a person who is completely consumed by Wanderlust? I had my share for the time being, when are you planning to experience the best of challenging and daring trekking trails.
This time not with your friends – play this exciting game addressed as Truth and Dare with the unfriendly zigzag trails.
Don't let the circumstances define you – for a change give an opportunity to the circumstances to earn your name.
Feel free and climb up high – your unexposed side is calling you
Dare to commit a trek and be ready to change into a better person – a slight turn can change the definition of your life. Just a beginning – Allow me to share..
 Best 6 Striking and Life Changing Trekking Trails In India
---
The Chadar Trek
Best 6 Trekking Trails In India
Are you ready for a walk on the ice?
Now, this is what we call life….
"Chadar" means a blanket – a huge sheet of ice, this trek is also referred as the Zanskar Gorge lying in the region of Ladakh.
Come! Become a part of this charming landscape and master the vertical cliffs standing tall to 600 meter high.
Make a stay at Tibb camp – Traverse safe on the wooden bridge at Nerak – absorb the best view of Nerak Fall – enjoy the best of Tilat Sumdo – hold your breath and revive your soul at Indus and Zanskar Confluence.
[Lie down under the sheet filled with stars – life is about to happen]
Whereabouts/location – Ladakh
Miles to encounter – Around 65 miles/105 kilometer: one-way pass
Track Difficulty – Extreme
Favourable season – January to February
Suggested Tour : Frozen River Chadar Trek
Kalindi Khal Trek
Best 6 Trekking Trails in India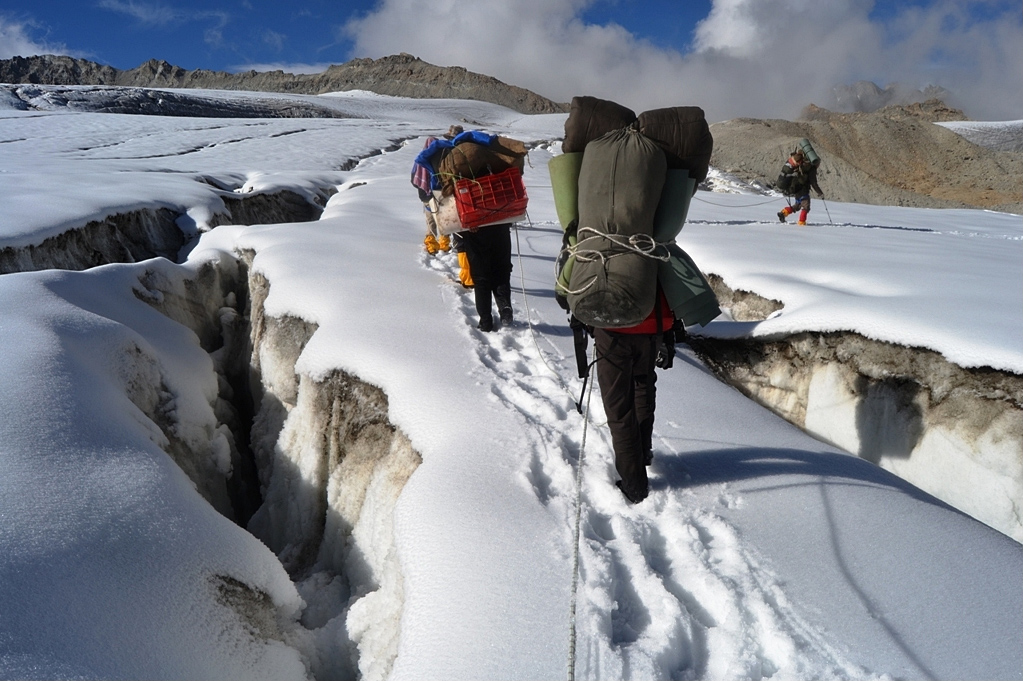 Life itself introduces us to N number of Challenges – this time just play smart, step ahead and challenge your life on your own.
This trek is dream expedition of Mountaineers. Stretch your limits and climb up high.
[A trek, which redefines the Word – Difficult and tough]
Whereabouts/location – Garhwal Himalayan region – Uttarakhand
Elevation – 5,950 meter [19,521 feet]
Track Difficulty – One of the Toughest
Favourable season – Mid June to Mid September
A Route in brief – Play it safe
Gomuk [400 meter]
Vasuki Parvat [4800 meter]
Glacier Camp [5200 meter]
Kalindi Base Camp [5560 meter]
River Camp [4770 meter]
Gastoli [3980 meter]
Auden's Col Trek
Best 6 Trekking Trails in India
Dangerous Passes – less travelled trails, however worth an experience. Don't limit yourself – set your mind free and win the battle against fear.
Allow me to add more to your information – Do you know where this name came after – this mountain pass is named after John Bicknell Auden – Who at first explored and discovered this place in 1935 and encountered it in 1939.      
Whereabouts/location – Garhwal division – Uttarakhand
Elevation – 5,490 meter [18,012 feet]
Track Difficulty – Dangerous
Favourable season – June to Mid October
A Route in brief – Play with mind
Gangotri – [3050 Meter]
From Gangotri to Nala Camp – [3760 meter]
Nala Camp to the base camp of Rudugaira – [4350 meter]
Rudugaira Base Camp to the base camp of Gangotri Group – 4500 Meter]
Gangotri Group of Base Camp to the base Camp of Auden's Col –4720 meter]
Auden's Col Base Camp to the advanced base camp of Auden's Col – [4975 meter]
Encounter Auden's Col [5490 meter] to khatling Glacier Camp [5000 meter]
Cross Waterfall region to reach Khatling base camp at the River Snout of Bhilangna [3800 meter]
Bhilangna Snout to Kharsoli – [2880 meter]
Kharsoli to Gangi – [2500 meter]
Gangi to Ghuttu – [1550 Meter]
And at last turn your way towards Srinagar/Rishikesh or Haridwar.
Long expedition – Isn't it but YES worth trying for once in a lifetime.
Pin Parvati Valley Trek
Best 6 Trekking Trails in India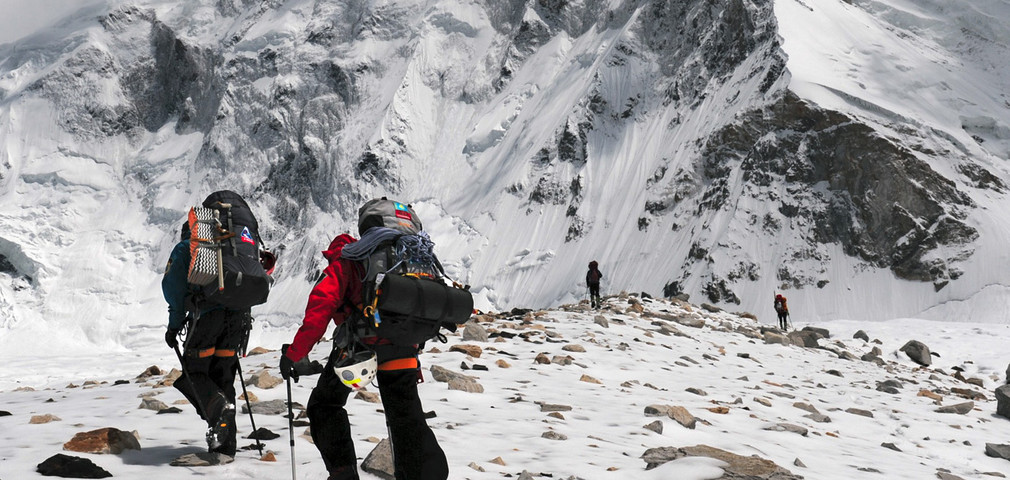 Life is where your heart is – I know where my heart takes me to. Do you share the same bond and connection with your heart?
Do not be afraid to encounter and conquer an uphill battle. Come! Encounter a mountain pass, which is named after the River Parvati.
One would reach the Top of the Parvati Valley; your eyes will be blessed to have a spectacular sight – a view beyond imagination.
Whereabouts/location – Himachal Pradesh
Trek Distance – 78 Kilometer
Track Difficulty – Challenging traverse
 Favourable season – August to September
A Route in brief – Play is well
Beginning from Bhuntar
Bhuntar to Pulga
Pulga to Khirganga
Khirganga to Tunda Bhuj
Tunda Bhuj to Thakur Kuan
Thakur Kuan to Odi Thatch
Odi Thatch to Mantalai
Mantalai to Base Camp 1 of Pin Parvati Pass
Base Camp 1 to Base Camp 2
Base camp 2 to Wichkurung Thatch
Wichkurung Thatch to Kaza
Kaza to Manali
[And here it comes to an end]
It's not always about your health at times when you are hiking one the toughest mountain ranges – its way related to the alertness of your mind.
Suggested Tour : Pin Parvati Pass Trek
Markha Valley Trek
Best 6 Trekking Trails in India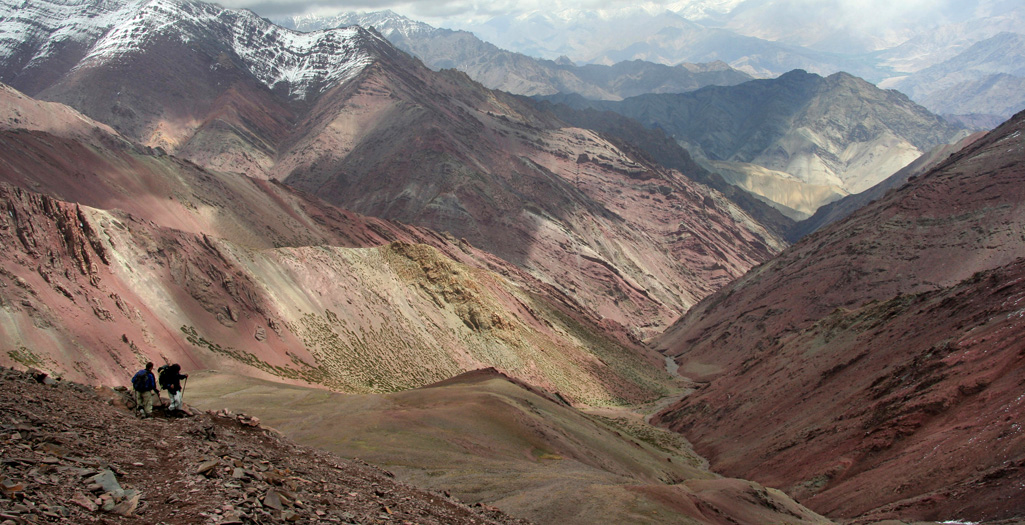 This fascinating trek is situated right between Ladakh and Zanskar and the most interesting fact is that while you would be trying your best to conquer this thrilling expedition, you would come across numerous tiny villages, Buddhist Monasteries, high heightened pastures of Nimaling and a highly elevated peak of Kangyatse.
Whereabouts/location – Himalayan Region
Elevation – Highest Point of 17,060 feet
Track Difficulty – Sought out Trek
Favourable season – June to the end of September
A Route in brief – Play it with patience
Starting from Zhingchan Village
Rumbak Village
Yurutse Village
Lartsa Campsite
Kanda La
Shingo Village
Skyu Yokma – Skyu Gongma
Markha Village
Pentse Campsite
Nakdi Village/ Chalak Village/ Sara Village
Lhatho Campsite
Da- amo Campsite
Hangkar Village
Tsigu Campsite
Gongmaru La
Lhartsa Campsite
Ozang Village
Hemis Village
And this trek comes to an end.
Suggested Tour :  Markha Valley Trek
Stok Kangri Trek
Best 6 Trekking Trails in India

Do not pull yourself back – infact push yourself forward, encounter the highest mountain – the pride of the Stok Range of the Himalayas standing tall in the Ladakh region.
Come! Serve yourself with the best of sights – one can revive their mind and soul by having a far distant view of the Highest Peak from the regions of Leh.
Whereabouts/location – Ladakh Region – Himalayas
Elevation – 6,153 meter
Track Difficulty – Tough Climb
Favourable season – Mid of June to October
Fall in love with the mountain ranges and even fall more in love with yourself.
---
Run Into The Best Trekking Trails In India
To add more to your information and to multiply the level of excitement and interest – let me bring few more name of the treks to your attention:
Kuari Tapovan Trek
Nanda Devi Trek
Goecha La Trek
Valley of Flowers
Roopkund Trek
Dodital Trek etc
[Your life mould it the way you like]
"Walk into the woods – turn with every twist and learn with every trip"
Allow yourself to participate in every activity of your choice – learn more and more from the places turning into an adventure worth remembering a lifetime – stay fit and stay healthy.
Become the first person in your family to recite the stories.
[Say it out loud that you love your life]