Food Lust | Top Cities For Traditional Indian Food Sessions
Food Lust | Top Cities For Traditional Indian Food Sessions
May all be fed, may all be healed, and may all be loved. Food is one thing that contagiously passes the wide smile from one face to another; we wish each one of us to stay happy and sound, for if food were the ultimate lust then India, my friends, would be one of the best choices possible.
The capital of spice trade, India is rich in its regional and traditional food and we are here to bring to your knowledge some of the places you can fly to, for the best Traditional Indian food sessions.
Let the foodie in you tickle and let the water of hunger spread in your mouth that makes you crave to eat what all this world can cook with its comprehensions.
If you are travelling In India and the thought haunts you that you would miss on something tasty and delicious, leave all that anxiety aside, as Travelsite India stands by your side to make you taste the quirkiest of all dishes served with love and compassion in each intersection of this vast nation.
However, before we start we shall have an idea about the fact that India is a nation with varied kinds of religions, creeds, states, living standards and influences and the traditional Indian food might have the taste from your country as well, it is a soil that makes diverse kinds of food keeping in mind the distinguished tastes and spices.
So, let us dwell in various towns of India and taste some of the most appetising dinners and lunches the nation is set to present to you on a hot platter.
Without any further Ado let us jump and hop directly to the places that are waiting to serve you with some of the most lip – smacking, mouth – watering traditional Indian food.
" Top Cities For Traditional Indian Food Sessions "
---
Mumbai – Treat On Street | Traditional Indian Food Sessions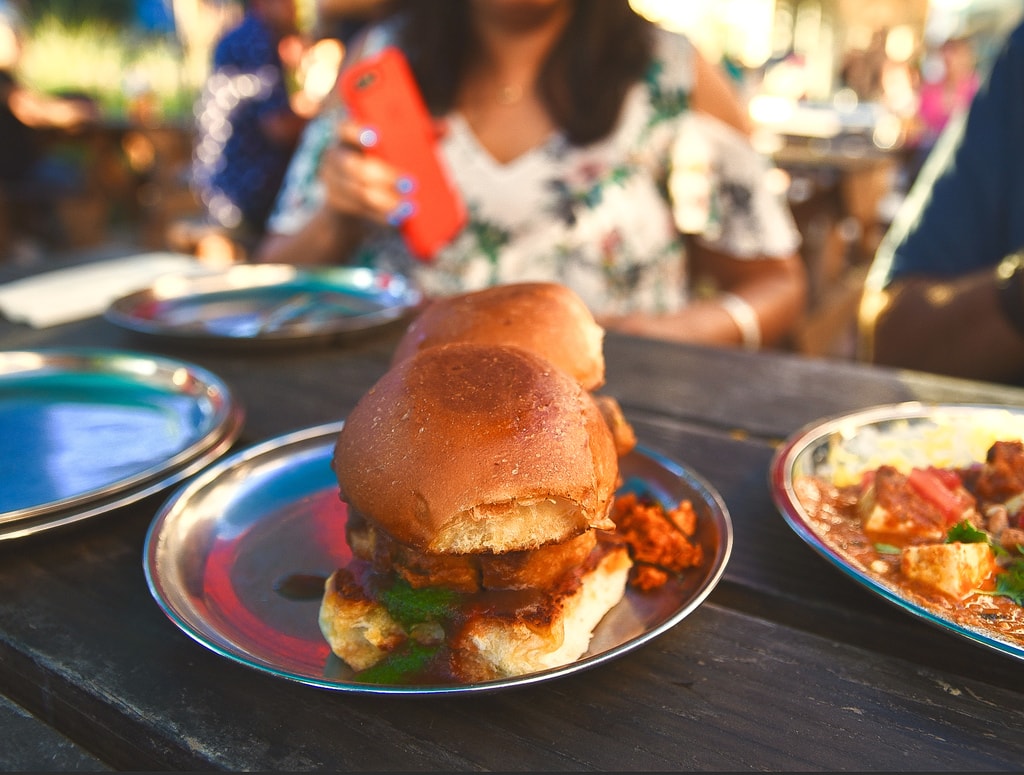 Have you ever known how does the heaven look like? No, Not a problem. Amchi Mumbai's food will show you the gateway to Heaven. The delectable Bombil Fries, Vada Pav, Pav Bhaji, Ragda Pattice and oh so tasty Modaks and even the smoky and sizzling sea – food will make love to you with deep passion.
If there is a paradise for a food lover, it is Mumbai city of Maharashtra. The blend of Parsee, Guajarati and Maharashtrian cuisine will make you go red in cheeks to taste all of these arresting dishes.
Suggested Tour: Mumbai Day Tour Package
Hyderabad – Rice At Good Price | Traditional Indian Food Sessions
It is famous among Indians, to say, "Biriyani Is Life", we Indian's give our heart, soul, body and what not to the steamy hot Biriyani from Hyderabad. We must say there is nothing as tasty as those bouncy semi coloured white rice, with Indian spices absorbed in each strand of the rice present in the dish.
Other than this, the non- veg food, the Mughlai and Arabic flavours soaked in its dishes will make you come to the city again to just have that one piece of Chicken and mutton with hot Indian breads.
Sikkim – Go! Go! For MoMo | Traditional Indian Food Sessions
Twirl and twist in any part of the state and you will find a cute aunty serving you with steamy, soft and juicy dim sums. The suppleness and the melting sensation in your mouth will give you chills and will put those high – end restaurants to shame if you for ones eat them in the streets of Sikkim.
Pork, Meat, Chicken, Veggies or Cottage cheese, choose from the list, get them steamed or deep – fried and eat them with that red-hot garlic sauce. Other taste builders of the state are –Thukpa and Phagshapa.
Suggested Tour: North Alpine Sikkim Tour
Banaras – Purity In Food & Sura | Traditional Indian Food Sessions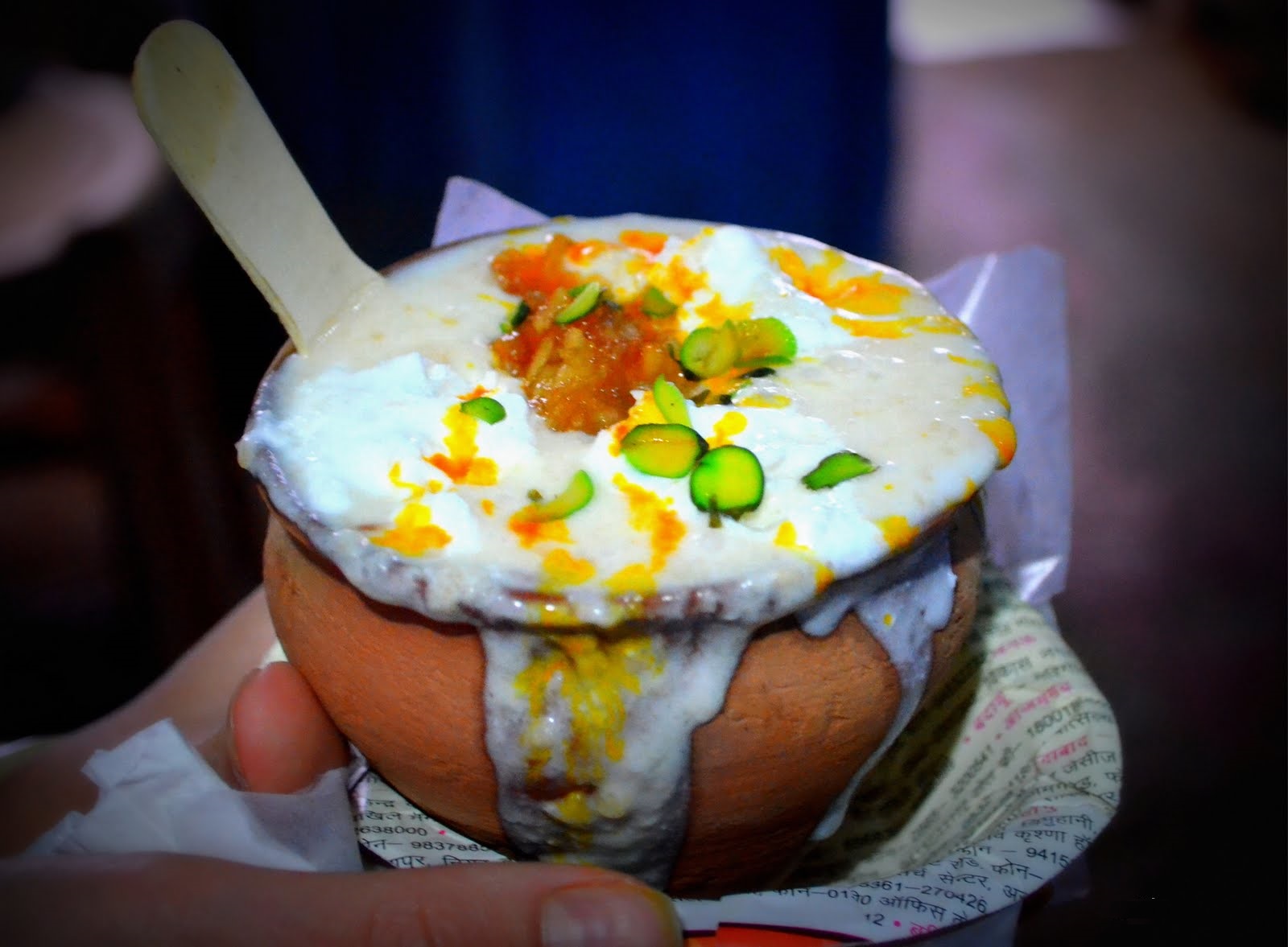 For all you foodista's, Banaras other than being the peaceful land of spirituality has a deep dark secret and that is its rich vegetarian food. If we call it a paradise for vegetarians, it would not be a word wrong. The beauty of that ghee – dripping dishes, the winter speciality, Malaiyo, the pinch of Bihari cuisine and Awadhi flavours are worth a shot. Visit Banaras for Ganga Aarti and some traditional Indian food sessions.
Suggested Tour: Golden Triangle Tour with Varanasi
Delhi – Food Is The Ultimate Lust | Traditional Indian Food Sessions
Hey where? Wait. We are sorry to announce that if you are missing on the sumptuous Delhi food then your Indian trip will be incomplete in an aspect. You ought to have a bite or two of these absolutely – stunning oh so wonderful dishes prepared and served in the national capital, New Delhi.
The Nahari's, chole bhature, tikki, gol gappe, succulent kababs or the Mughlai flavours brought together, all of these colourful and seducing dishes will make you fall in love with the territory of Delhi.
Suggested Tour: Delhi Food Tour
Rajasthan – The Cookery Of Luxury | Traditional Indian Food Sessions
The state of kings, kingdoms, luxury and aristocracy – Rajasthan boasts the fact that the food coming our way will be nothing less than a platter ornamented with dishes we will be unable to count.
The foodie in you is sure going to go on a ride of paradise when you taste the dishes like Daal-Baati Choorma, Gatte, Laal Maas, Kadhi or for you sweet – tooth's the Balushahi and Gujiyas will make you feel like you the king of your own kingdom of food.
Suggested Tour: Rajasthan Village Tour
Lucknow – The Nawabi Delecacy  | Traditional Indian Food Sessions
Lucknow is a land of foodies and tasty food. Let me narrate you a short tale, which goes like the people of Lucknow love food so much that the famous most monument in Lucknow, Bara Imam Bara is made up of stuff we eat in our daily lives like cereals and lime.
We can well guess the quality of food in the city. The amalgamation of Awadhi, Mughalai and Arabic food of Lucknow will make you crave for more and more.
Kashmir – A Meal In Paradise  | Traditional Indian Food Sessions
We often refer Kashmir to be the heavens seat on earth, Right. Let me tell you. The statement holds honesty in each and every little detail. Even the absolute stunner of Dishes can be found in the flick of the cities in this heavenly state.
The paradise serves its dishes like Nectar. Goshtaba, Yahni, Roghan Josh, Dumolav, and Pilaf will make your mouth water in abundance. Also, do not miss on the soulful Kashmiri Tea and feel relaxed in the very beauty of nature.
Suggested Tour: Splendid Kashmir Tour
Arunachal Pradesh – Taste of Asia  | Traditional Indian Food Sessions
This little state in the north – east of our nation is cooking some of the most amalgamated dishes from China, Tibet, Nepal and India. The blend of various kinds of spices with a glass of the most popular rice beer will make your north east visit an affair – unforgettable.
Disappointment is just not a possibility, while you have a spoon of sumptuous taste dripping on your tongue. Apang, Tibetan Dishes, Momos, Thukpa should be on the top of your Bucket List.
Amritsar – Bubye! Starvation  | Traditional Indian Food Sessions
The state of Punjab -Amritsar is famous for two things, one being its high – spirited happy go lucky people and another is its enchanting dishes. Amritsar's thick and corner is loaded with food joints that serve us with the superlative degree of good traditional Indian food.
Bharawan the Dhaba in Amritsar is a must visit spot as this busy restaurant is serving food to men and women from not less than 100 years now. Also, take a taste of the holy dishes in the Langar ceremony of the Golden Temple.
Suggested Tour: Golden Triangle with Golden Temple
Goa – Feast In The Party  | Traditional Indian Food Sessions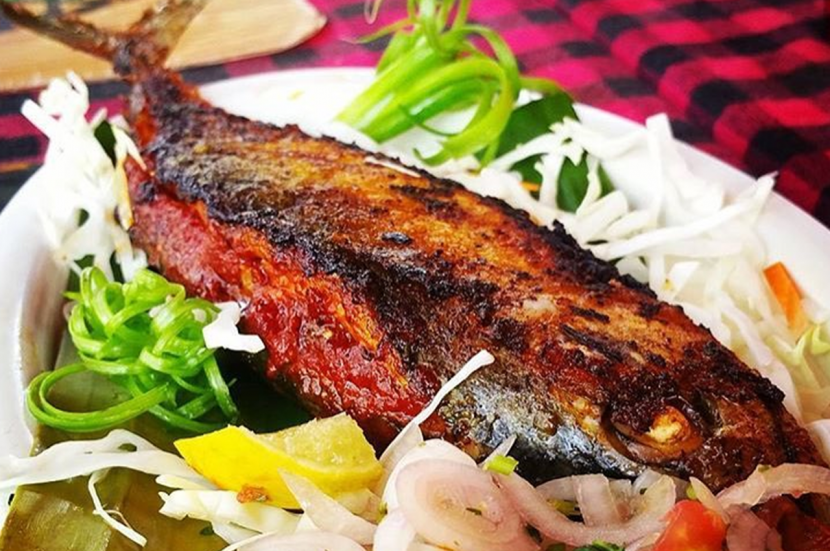 Welcome to Goa – the party capital of India, the beaches, the pool – sides and the absolute peace is what Goa offers to us. However, the cheap beer, smoky hot sea – food is also one of the most loved attractions present on the streets of this most loved state of India by the youngsters.
Goa will set you on a food journey with its enchanting smell of those crabs and prawns. The Goa cuisine is one of the most unique delectable tradition Indian food in the Indian region.
Suggested Tour: Goa Day Tour
Gujarat –Aeromatic Foodery  | Traditional Indian Food Sessions
For some of the most enticing type of cuisine, one must straight away take a flight and fly to Gujarat. The aroma of its quirky dishes will make you eat them all and yes do not, get impatient by hearing the name of these dishes.
They might sound like bombs but they are like tasty bombs that make your mouth and tongue twirl towards the heaven to decorate your plate with dishes like Dhoklas, Khakhras, Khandwis, Theplas and Ghughras, when in cities of Gujarat.
---
While your wheels have already started rolling towards India, we presented you with some of the best locations when your plan is to go crazy about the Traditional Indian food sessions.
Take your tongue on a walk to the heaven where you are sure to gain a kilo or two when you head back home. Trust me this time your weight gain will be worth all those hard working exercises in the morning.
Let us have the opportunity to tailor design your food package and invite you to the spice capital of the world, India.