Golden Triangle Travelling Tips | Best 10 Pieces Of Advice To Keep In Mind
Golden Triangle Travelling Tips | Best 10 Pieces Of Advice To Keep In Mind
A Brief About The Country Which Does Not Demand A Long Explanation:
Country India is well-equipped with people sharing sweet talks – people expressing their fondness for the days of past – people celebrating every festival of importance with an extreme level of grace and charm – people connected to their deepest roots and living the best in the days of the present.
Country India is infused thoroughly with numerous places of significance – preserving the remains in order to not just bound the history to be a part of books. The country that was once addressed as the Golden Bird is still flourishing with quantity of true love and care in abundance.
Golden Triangle situated in the arms of the Golden Bird
Set your wheels in motion and be excited enough to understand to what India is all about in brief and the most considerable way to do so is to explore the three cities that create a triangle like a shape in the map of
India – Delhi, Agra and Jaipur.
The three ideal and supreme cities multiplying glory and recognition to the wondrous country of India is beyond one's thought and imagination – make your way to all of three cities that are quirky in its own way and appearance.
1. Delhi | One of the Golden Triangle Cities
The capital city of India is always ornamented with all that best describes the varied traditions and culture complemented well with the richness of humanity instilled in the veins and arteries of India.
2. Agra | One of the Golden Triangle Cities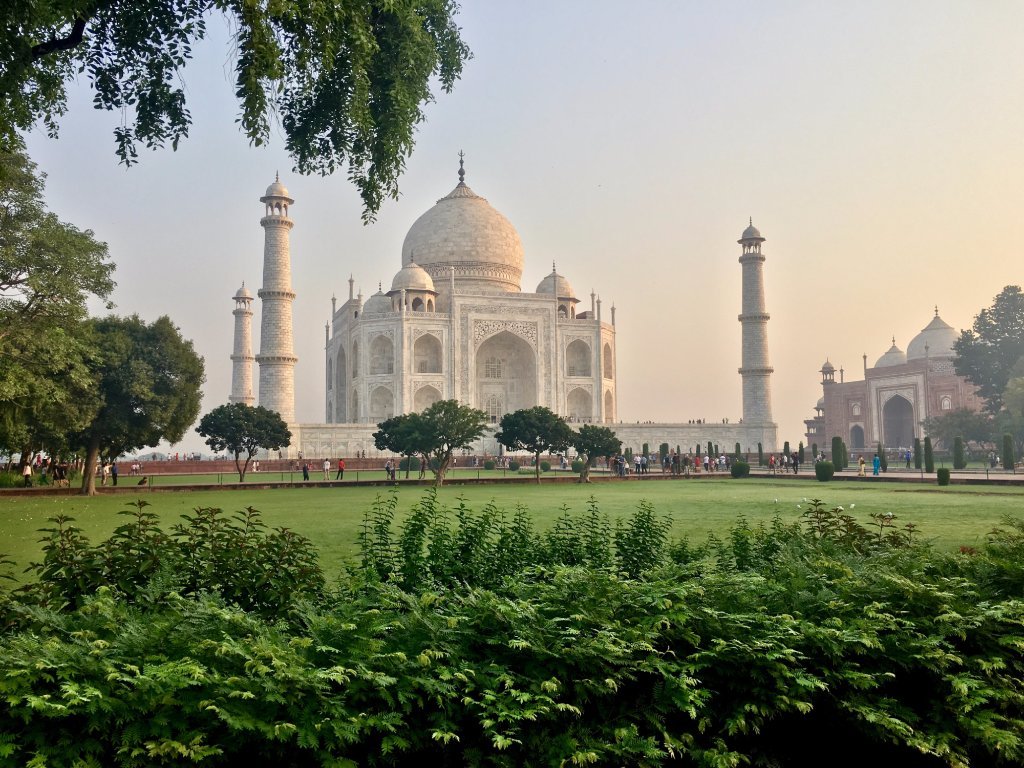 A majestic city uplifting the bar of significance in the definition of the sensational country [India] – housing the best of Mughal Architecture in its vicinity named as Taj-Mahal, one of the Seven Wonders of the World and YES the beauty and grace of this mausoleum is well addressed by UNESCO by announcing it as the World Heritage Site.
3. Jaipur | One of the Golden Triangle Cities
A compelling city that is also addressed as the Pink City is well adorned with breathe taking sites expressing the highest level of generosity of hospitality. This entire city reflects uniformity in terms of Colour – in terms of love and care etc.
Suggested Tour: India Golden Triangle Tour Packages
---
Golden Triangle Travelling Tips
Mark your presence in this gorgeous land portraying and revealing the stories related to the age-old days. Here is the list to keep handy before you visit and while exploring:
1. An Irregular Sensation or A Tinkling Feel – It Isn't A Matter Of Concern – Its Nervousness:
Whenever or wherever we travel for the first time – it's a matter of human behavior or maybe attached with some scientific reason- an unfamiliar ray of sensation runs throughout the body and the same happens when we leave the same place, which was strange in the first place.
The explanation to it is really simple – we get this unusual feeling because we are about a explore a whole new world residing in any corner far from reach until this day when you are fairly close to enter in its vicinity.
Suggested Tour: 6 Days Golden Triangle Tour Package
2. When In India – Live Like The Indians Do: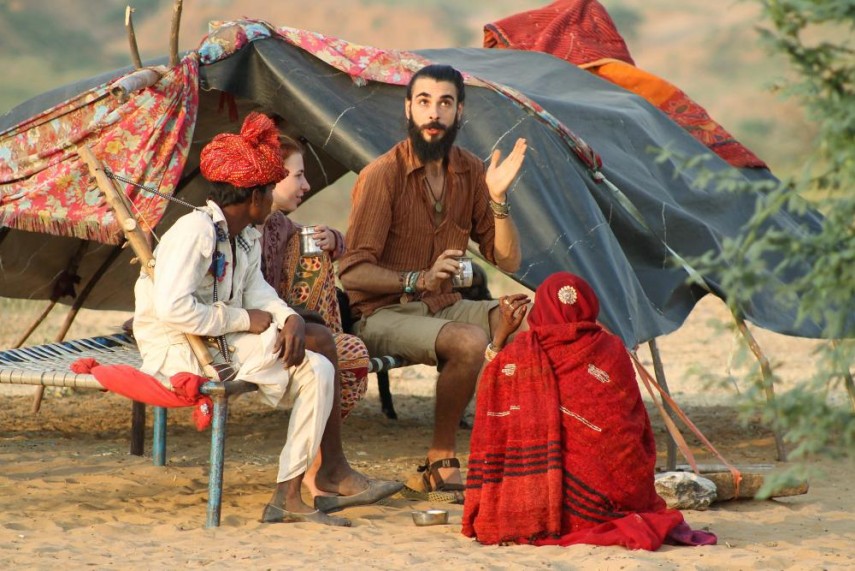 Enjoy a slight imbalance in your daily routine and mould yourself in the Indian style.
To begin with enjoy a delicious breakfast [bit oily but really Yummy]

Walk into the streets packed with several featured people – some busy running to their workplace and some coming out from the temples after finishing their daily prayers

Watch the children's playing without a care of the world

Witness the elderly women busy feeding her grandchildren's.
Just a day is enough to fall in love with the authenticity and generosity infused in the air of country India.
3. Study The Weather Report And Accordingly Plan Your Journey: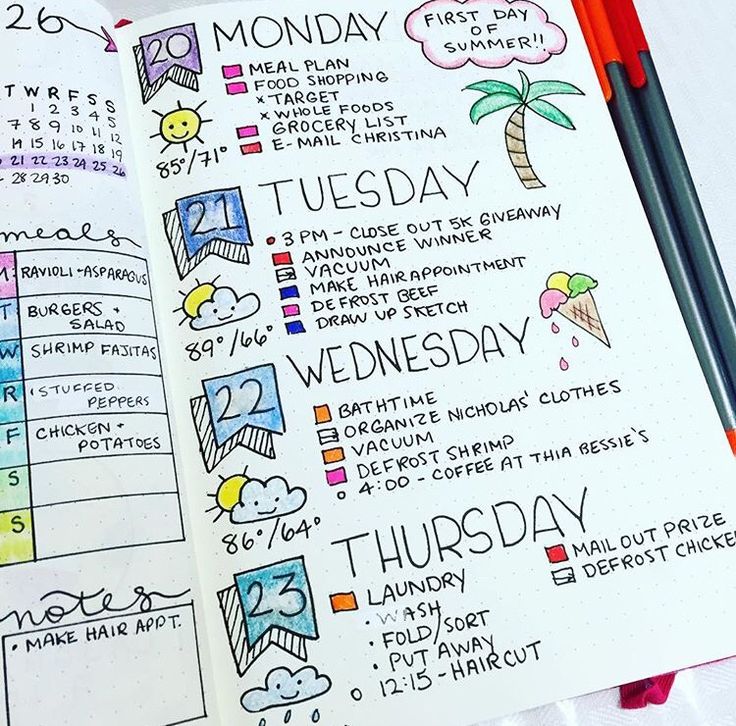 India is adorned with various types of vegetation and surroundings and according to it the climate changes its shade, some places witnesses really constant weather and some places witness irregular weather – the three cities of nation India [Delhi, Agra and Jaipur] share a common weather statistics. The summers in all the three cities are really hot, the monsoons also contributes its best and the winters are just the finest and coolest too.
Starting from the month of October to the end of March is considered as the most favourable and best-suited time to explore the happening beauty of the Golden triangle cities.
Suggested Tour: Delhi Agra Jaipur and Varanasi Tour Package
4. Don't Eat Too Much Before Jumping Out For A Long Trip:
Every place of country India is well-famed by some or the other factor. Like if you are planning an escape to explore any of the historical monuments of these three cities – one has to really plan a long trip because to understand a whole story one has to go through every place varying from the tiny ones to the wider ones.
Go through the informative boards and relate to the level of importance it holds. And to have all the fun one has to make sure about his or her stomach conditions. Carry a medicine box and some healthy nutrients. Also try and consume packed water most of the time. Make sure to not to miss on any meal.
Suggested Tour: 5 Days Delhi Agra Jaipur Tour Package
5. Be Flexible About Your Plans:
The spectacular and impressive country [India] is always well-equipped with spectacular places that looks impressive and captivating in the first go and seems prettier when you get to know what part did it played in the time-worn days.
Before you visit any place of significance do make sure to collect information from various sources knowing to what are the opening and closing hours and which day of the week it stays closed and also try and get to know the rules which one has to follow before entering to the vicinity in order to avoid further formalities – a way to save some quality time.
Suggested Tour: Golden Triangle Tour With Golden Temple Package
6. Don't Do Over Packing:
To walk light-handedly is really easy and comforting and you never know, which place might or which city among these three might impress you the most and you end up staying an extra day in any city of your choice. India is full of surprises and yes a perfect hideout too.
All the three cities are well-designed and loaded with all that one needs for a smooth existence. Every object of requirement or say as in whatever you want everything is just near you – just a small walk and there you are.
Avoid carrying huge bags stuffed with weight – travel from place to place as per your convenience.
Suggested Tour: 6 Days Golden Triangle Tour Package
7. Learn A Few Basic Terms Used In Day To Day Life:
As country India serves as home to varied religion followers – following various culture, customs and beliefs. And therefore one can listen to various languages used for the purpose of communication while travelling to several parts of country India.
The three cities [Delhi, Agra and Jaipur] houses multiple religion followers, however English is used by most of the locals. But just for your comfort and ease if you come across someone who isn't aware of the language you follow then it becomes really much of a task to function with smoothness. And on top of everything learning a new language in itself is absolutely fun. Help yourself and hold a tight command on a new language.
Suggested Tour: Golden Triangle With Pushkar Tour Package
8. Private Transportation Is Far More Comforting Than Public Transportation:
Among the three cities that represents the ethnicity and historicity of India – two cities are titled as the capital cities [Delhi is the capital city of Nation India dotted with numerous places of higher significance and Jaipur is the capital city of Rajasthan, the land of royals] therefore it's advisable to travel via Private transport in comparison to taking a public transport.
The old Delhi is settled around narrow alleys and its one of the major places to explore once you make your way to the capital city of India. Old is Gold [Just the best place for shopping as well].
And while you are travelling by the private transportation then you can stop by at any place where you want to – or you can also enjoy a minor change in plan or say you want to have some delicious food.
The most interesting thing is while you are exploring the best of these three cities – you can take a halt at likeable and well-known shopping street for buying handicrafts and many more.
Suggested Tour: Golden Triangle With Ranthambore Tour Package
9. In Order To Avoid Any Discomfort: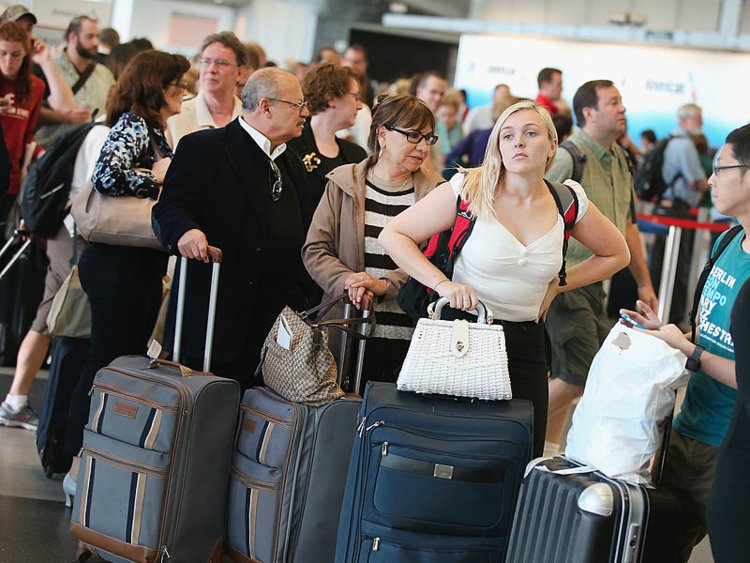 Get yourself a tour package from a well-known travel agency: Once you make up your mind of visiting at any place of your choice apart from witnessing the glorying beauty; some lying in the best of nature or some standing tall in the hilly regions, then it's not just limited to the outstanding beauty you get to witness – it's really more to it.
The most critical thing is your stay – only staying is one thing and staying with comfort is another things. The second major thing is most of the time you would need a guide in respect to get a clear understanding of the places you would be visiting.
When you are travelling to a strange place it's always convenient to be accompanied by someone who is well- familiar with every corner of visit you want to make – personal drivers. And to avoid all these kinds of issues visiting any place via a well-known travel agency is worth an attempt.
10. Take Care Of Your Paper Assets:
It's very important to carry your proper identity while you make a visit to a whole new country. Things become really easier when you are accompanied by various documents describing the details to where you are coming from and where you want to travel too.
Read More: Highlights of Delhi Agra and Jaipur
The above-listed pieces of advice are really useful to once you are planning to make a visit – trip should be a matter of excitement and fun instead of a matter of worry and discomfort.