Best 5 Restaurants In Delhi – Are You As Hungry As A Bear
Best 5 Restaurants In Delhi – Are You As Hungry As A Bear
"The only time to eat diet food is while you are waiting for the steak to cook" – Julia Child
The above-said line is true – isn't it??
I very well know what my heart and Stomach is craving for! Do you know??
                                                                       One of the eminent basics of Life – FOOD
                                                                       F – First of all – the rest can wait but not your stomach
                                                                       O – Outing necessity
                                                                       O – Open your mouth and taste the finest
                                                                       D – Desires never come to an end
The capital city of country India, Delhi knows it clear enough as of how to pour the best of love and care – the perfect way to serve the visitors with hospitality and Kindness.
Delhi is one of those places, which is always ready to bring a curve to your face with its lip-smacking food – whether it's cooked in at ethnic and traditional style or its baked in an experimenting way.
Experience Delhi Street Food With Same Day Delhi Sightseeing Tour
We all have our favourites and let me tell you when I see something of my taste and choice – in advance I announce it loud that it's me who is going to have the lion's share of it.
In this speedy era what we miss to live is some quality time with our friends and family – in these days we still struggle to have at least one meal together. This is what forced me to write this blog and share some interesting names of award-winning restaurants, which not only feeds you with an endless list of food items but also supports you to bring the best time of the day.
Have you ever noticed that when it comes to celebrate an occasion or an event – what is that first thing, which tickles your mind?? There you GO – FOOD and without sparing another minute we start jotting down the various well-famed food items.
When

we get back home from a tiring day – what we search for, we search for some tasty food;

What

is the best way to celebrate our success – a plate full of varied delicious dishes;

What

is the best way to pour love and care – Share your food.
For me sharing my food is something very serious – and it becomes more difficult when I have something really luscious on my plate. Every morning starts with an experiment as we aren't really sure as what this new day has in-stored for us – still, we held up our chin high and accept every challenge with confidence. In the same way why to have the same food again and again – why not to try something way tastier to what we have in our daily life.
It feels good to live a change
Much of the talking – Allow me to share the names of the fine restaurants in Delhi:
When was the last time you shared a great laugh with your friends while enjoying mouth-watering food?? Hard to recall – isn't it??
Not to worry – the present is always ready to rock your life – Go through the below listed names – pick a name of two of your preference – make a call to your old friend – decide a date and time and there you are sharing the best moments of your life with the friend of your choice.
Blend it – cook it and have it
When the food is flavoured with varieties of sausages – something great is cooked. Run into places and uplift your mood. Whether you are in Delhi to attend a conference or your presence is necessary in a meeting. Always save some time to have the best of all cuisine.
                                                                                           M – My choice
                                                                                      E – Eager to have it
                                                                                      N – Needs no ask
                                                                                      U – Urge to have it all
Best 5 Restaurants In Delhi
Bukhara [Asian Restaurant] – First of the Best 5 Restaurants in Delhi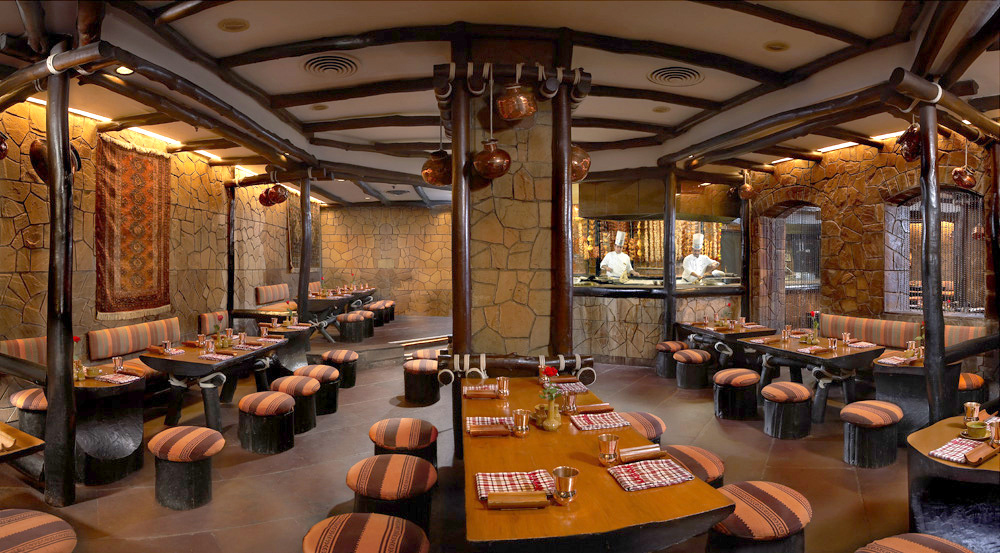 Fulfill the demand of your stomach – surprise your taste buds with the mouth-watering Tandoor prepared Indian dishes served in a homely environment with an open kitchen at the ITC Maurya Hotel.  
Play smart and be ready to book your table in advance – Throughout the week be all set to visit this restaurant from:
Opening and closing Hours: From 12.30 in the afternoon to 2.45 and from 7.00 in the evening to 11.45.
Recommended Dishes – Bukhara Naan – Dal Bukhara
This restaurant is well-stuffed with all – Soft Beverages| Mocktails| Champagne| White wines by Stems| Various Vegetarian dishes| Desserts and breads.
[Express your love for food and have the best of all]
Suggested Tour : Delhi Food Tour
Lazeez Affaire – Second of the Best 5 Restaurants in Delhi
Casual dining is awaited!!
Treat yourself in the best possible way – invest your hard earned money into things, which brings a smile to your face and feed your stomach with Flavoursome cuisine. One life make it strong and large.
Pick your phone right now and make an important call – dial a number and get connected to the reception of this restaurant and book your table well in advance.
Chanakyapuri is your next stop if one wishes to taste the toothsome and inviting food of this exotic place especially the North Indian and Mughlai food.
Opening and closing hours – From 12.00 in the afternoon to 12.00 in the night.
Different varieties of Shorba| Chillers| Kebabs – Vegetarian and Non-Vegetarian| Non Vegetarian and Veg Curries| Biryani| breads and many more.
Note* If one wishes to enjoy a cultural performance he or she needs to pay a minimal amount and have a great time.
Dramz restaurant – Third of the Best 5 Restaurants in Delhi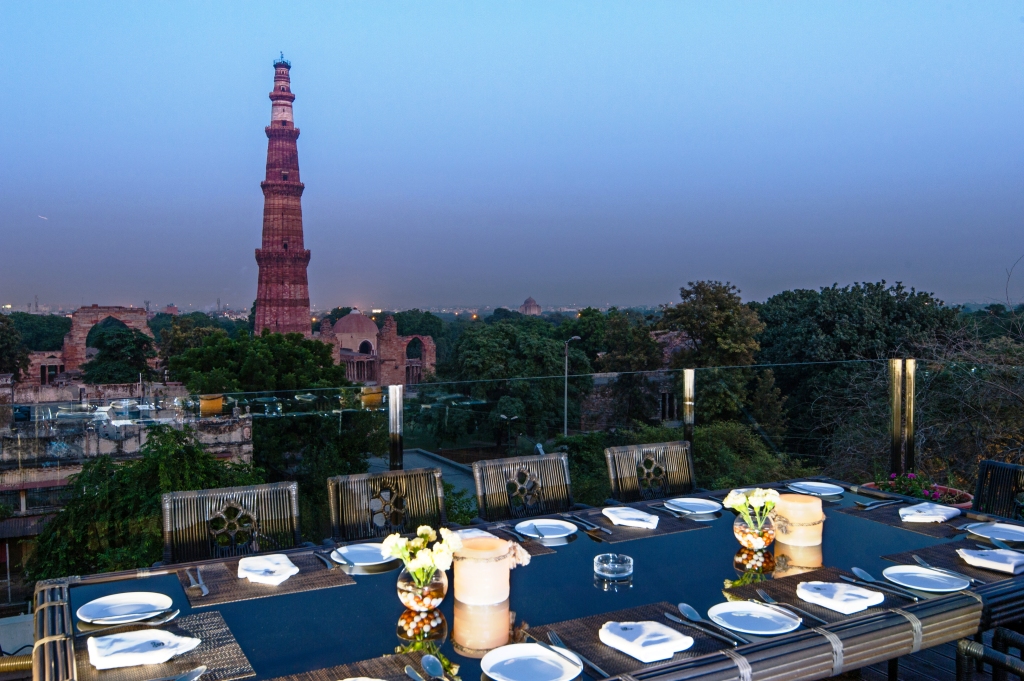 To work hard all we need is dogged determination and a stomach full of tasty food. Are you ready to feed your stomach??
If YES then all you need is to pick your phone to make a call and book your table or search for a companion and head towards the region close to Qutub Minar – KD Marg.
Take a delightful ride to this elegant and decent restaurant facing Qutub Minar.
I mean seriously this is the best spot to enjoy a delicious meal and soak your heart with a glorifying beauty standing tall at a nearby distance – A stunning Minaret [Qutub Minar].
Opening and closing Hours – From 12.30 in the afternoon to 12.00 in the night.
Pizza| Soups and Salads| Vegetarian and Non-vegetarian starters| Mains of Veg and Non-vegetarian food| Cocktails| Mocktails| Desserts and all kind of Alcohol.
The countdown begins!!
Baluchi [Indian Restaurant] – Fourth of the Best 5 Restaurants in Delhi
The cooks are ready to whip up a snack – Are you ready to jump into an ocean full of flavoursome food??
If YES then this restaurant is just a ride away – follow some direction boards and visit this restaurant situated in the Lalit Hotel.
Feed your stomach with the clay oven cooked bread, lunchtime delicious Thali, World wines and many more.
Opening and closing hours: From 12.00 in the afternoon to 3.00 PM and from 7.00 in the evening to 11.30 PM.
Starters| Tasty Soups| Vegetarian and Non-vegetarian Kebabs| South India Food| Stuffed Paratha| Veg and Non-Vegetarian Mains| Desserts and many more.
Gulati Restaurant – Fifth of the Best 5 Restaurants in Delhi
Gear up mates!! Unload your stomach and hop in the Food Bucket.
Gulati is a restaurant, which dates back to around four decades, well-known for Mughlai, Indian and Tandoori dishes. 
Come! Have the best of North Indian food with your friends and family. Open all 7 days from 12.00 in the afternoon till midnight.
Soups| Tandoori Starters| Main Course| Rice| Breads| Desserts| Beverages and many more.
Tasty food gears up my mood