Primary Hindi Words & Phrases To Be Aware Of While Travelling To India
Primary Hindi Words & Phrases To Be Aware Of While Travelling To India

India In Brief
INDIA – a country that is made up of a tapestry of varied culture, races and customs. A country that features a quirky landscape;
One with the people which makes it a place of its own and the other is its wide spread regions that display the finest of nature creations and countless man-made establishments too.
Secularism in India is something that holds much of pride and significance too – it clearly means to serve every individual or say equal treatment to all religions by the state.
India is a country that serves as home to varied religion followers – carrying forward the richness of their various captivating traditions and culture. Every individual features a unique aspect of their livelihood – people communicating in several languages; celebrating every single day of their lives with great enthusiasm, visiting neighbours and sharing their day to day life.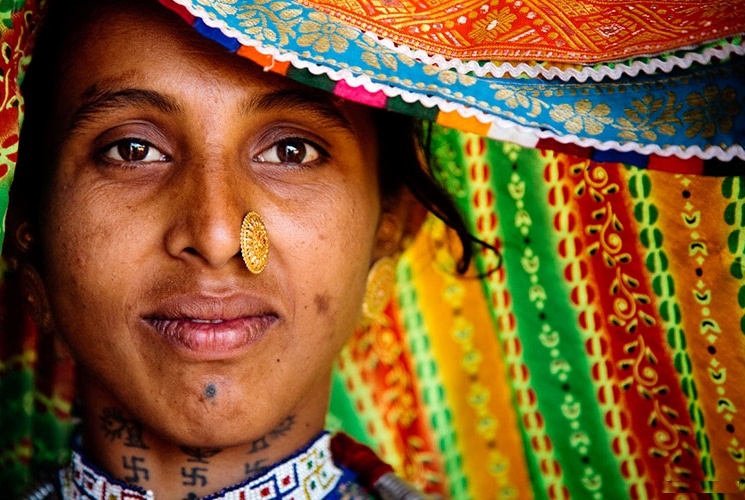 Every part of country India exhibits a quirky touch – some reflects the importance of spices by serving its residents and the travelers too with n. Number of delicious dishes which in a way also becomes its identity or say the X Factor; some attracts a huge number of travellers population with the way they dress [attires does play a vital role in terms of expression denoting the tradition you  follow and the religion that you belong to]; some places are well-equipped with the monuments of higher significance [defining the historicity of nation India] revealing the captivating stories of the age-old days.
No matter how further we move in each of our lives – we always feel the urge to stay connected to our roots; we don't know what we are about to come across and where would we go ahead in our lives but we make sure to follow the basics and serve our upcoming generations to be well aware of their past generations history.
Past is what lasts forever.
In A Broader Way The Nation India Is Majorly Divided Into Five Regions:
1. Northern Region
2. Eastern Region
3. Western and Central Region
4. Southern Region
5. Northeastern Region
Among the above listed region there is no place left in this stunning country which isn't dotted with some places of attraction – some are blessed with the best of Mother Nature [highly elevated mountain peaks – thick carpet of greenery – slanting mountain slopes – striking and tricky trekking trails – land covered under wilderness in order to preserve and safeguard the richness of Flora and Fauna and many more. Endless charm is studded in proper ration in the fascinating and glorious land of nation India.
The Level Of Significance It Holds
As in every inch of India is loaded with ample amount of charm; however the northern regions play a major role in attracting a huge number of population and footfalls as it holds some of the finest places of higher significance.

The most prominent is the Golden Triangle Tour of India [three eminent cities lying in the Northern Region – Delhi, Agra and Jaipur] these are the three cities that can easily serve you with a brief to what India is all about.
Not only the local residents or the people visiting India from foreign lands have acknowledged and embraced or say are continuing to do so by exploring the beauty of country India.
But UNESCO is also playing a major role in recognizing the various places instilled with importance and grace by providing them a unique title or by even short listing them in a distinct parameter and that is drawn under the category of UNESCO declared World Heritage Site.
Country India is gifted with numerous places that are recognized by the eyes of UNESCO by fulfilling all the basic parameters – India is worth a visit.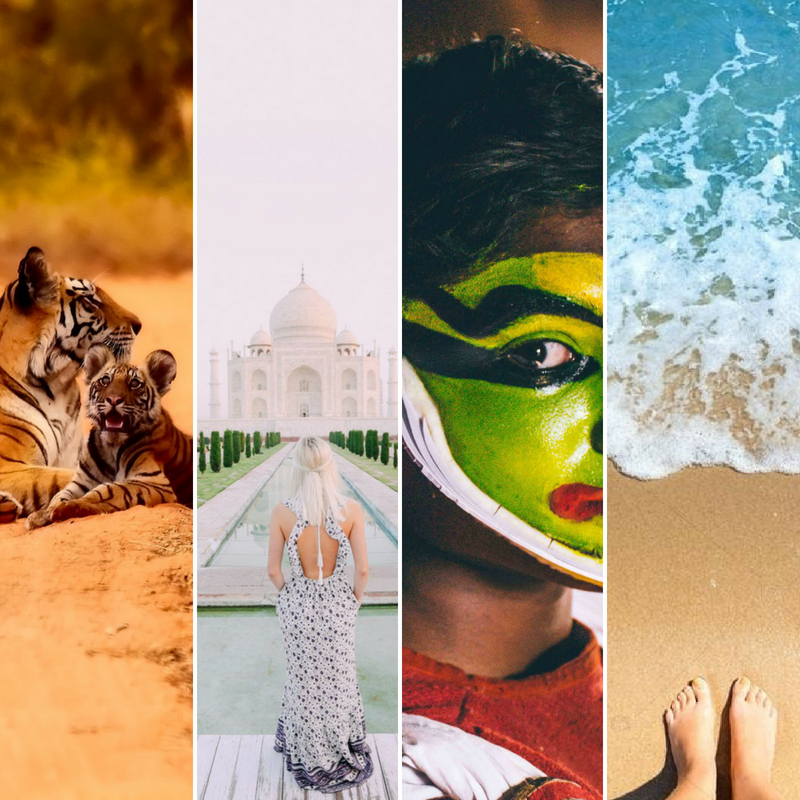 The charm infused hill stations – pilgrimage sites – Highly elevated mountains – exotic beach sites – places meant for enjoying nightlife – lands covered with greenery [tea, spice, coffee plantation etc] makes this nation richer – the preserving lands of Wildlife Sanctuaries and many more.
The Southern and the Northeastern regions are not occupied by the residents who are well-versed with the Hindi language – in short Hindi is hardly spoken in these regions.
One can hear people conversing in varied languages depending on the religion they belong too and the region they come from.
Hindi is not really frequent in the Northeastern region of country India and eastern regions namely West Bengal, Jharkhand; Western region – Maharashtra, Gujarat etc. If you are visiting any of the above listed places then it's not a matter of worry. One can converse in English and this is one such language that can be spoken and understood by most of the people in India.
All About Hindi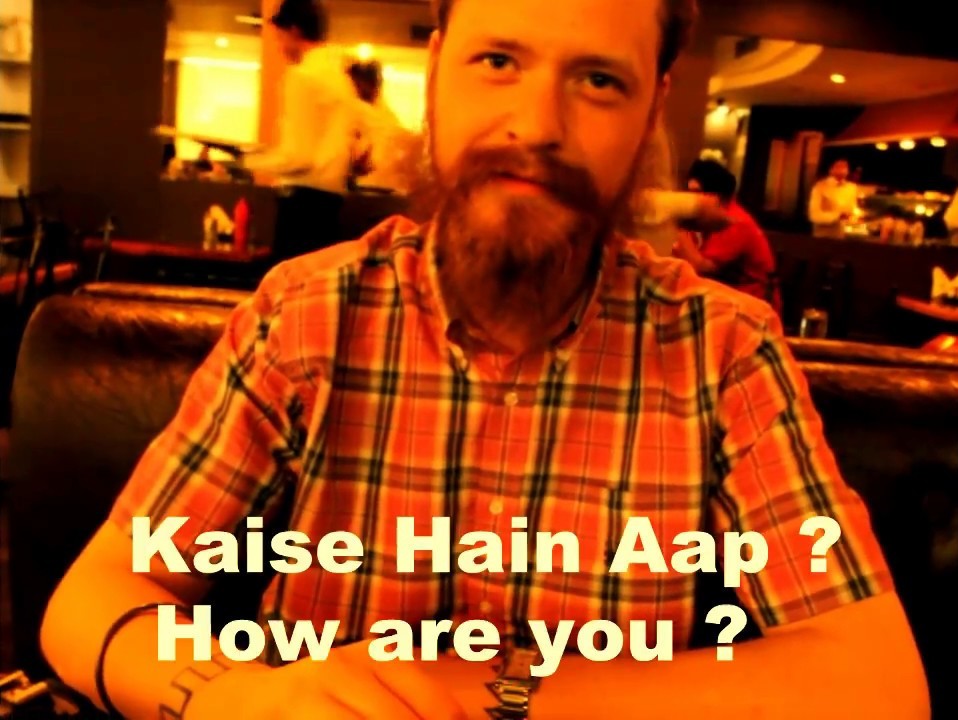 Hindi being the national language of India – makes it the most widely spoken language and also a language that is housed properly in major parts of India.
When it comes to explore on specific region of country India due to maybe lack of time or say depending on your interest – let me tell you the Northern Region is one of the best choices.
And when one is coming all the way from a foreign land to explore and witness the ethnicity and historicity of India then he or she should well-equip themselves with few words and phrases that are really common in use in the generous nation India.
It's really not necessary to be very fluent with this new language – Hindi but for being on a comforting position, it's advisable to learn or say to be aware of some common words and phrases that are used in day to day life.
If you find it hard to pronounce properly then there is nothing to worry about just try and break the word in accordance to the syllable and speak as per it – mind my saying these basic Hindi words can make your trip really comforting and suitable [just let it go handy with you].
Whether you are out in the streets to buy some ethnic Indian clothes or say while you are wandering in the food streets to have some delicious dishes or say while you are traveling in the public transport then the below listed words are really going to assist you a lot:
Here are some essential Hindi words and phrases to be learned by heart while one is all set to explore the undeniable beauty of India:

1. Hello
In Hindi language hello is translated as "NAMASTE" this is one such word which can be easily from every second person's mouth passing by. This word holds a lot of respect or one can say Namaste is the best of various expressions when it comes to show respect.
Use in a Sentence – Hello! My name is Preeti

In Hindi it's translated as – Namaste! Mera Naam Preeti Hai
2. Thank You
In Hindi language Thank you is translated as "Dhanyawaad" this is one such word which expresses heartfelt acceptance.
Use in a Sentence – Thank you for your help

In Hindi it's translated as – Madad ke liye dhanyawaad
3. Yes
In Hindi language YES is translated as "Haan" – a word that reflects acceptance of anything – be it might be a piece of advice or a token of love and care.
Use in a Sentence – Yes! You are at the right place

In Hindi it's translated as – Haan! Aap sahi jageh hai
4. No
In Hindi language NO is translated as "Nahi" basically this word expresses denial or rejection – if anything you do not want or it doesn't suits your choice; one can say NO.
Use in a Sentence – No! I don't need your help

In Hindi it's translated as – Nahi! Mujhe aapki madad nahi chahiye
5. Who
In Hindi language WHO is translated as "Kaun" – this word is used to know a strangers identity if one wants then he or she can express it in brief or in a wider term.
It's an interrogative word that is really common in use and helps a lot while travelling to an unfamiliar place.
Use in a Sentence – Who are you?

In Hindi it's translated as – Kaun ho tum?
6. Where
In Hindi language WHERE is translated as "Kahan" – it's basically used to know that from where a person is coming from or going too or say where is he or she based.
Use in a Sentence – Where are you from?

In Hindi it's translated as – Aap kahan se ho?
7. Mine
In Hindi language MINE is translated as "Mera" – this word is used to express possession or ownership or say entitlement too
Use in a Sentence – This room is mine

In Hindi it's translated as – Ye mera kamra hai
8. Yours
In Hindi language YOURS is translated as "Aapka or say tumhara" Aapka is used for elders and tumhara is used for Youngers.
Use in a Sentence – I bought a gift for your family

In Hindi it's translated as – Mai tumhara parivar ke liye kuch tohfe laayi hun
9. Water
In Hindi language WATER is translated as "Paani" – the basis of existence.
Use in a Sentence – Can I have some water?

In Hindi it's translated as – Kya mai thoda paani pee sakta/sakti hun?
10. Food
In Hindi language FOOD is translated as "Khana" – one of the three essentials of Life; without food and water there is no survival.
Use in a Sentence – Is this food spicy?

In Hindi it's translated as – Kya yeh khana teekha Hai?
11. You
In Hindi language YOU is translated as "Tum" – one can easily express their feelings by quoting this word.
Use in a Sentence – I cannot understand you

In Hindi it's translated as – Mujhe aapki baat samajh nahi aayi
12. Please
In Hindi language PLEASE is translated as "Kripya" – it's like you are asking for someone's help.
Use in a Sentence – Please help me – I am lost!!

In Hindi it's translated as – Kripya meri madad karo – mai Kho gaya/gayi hun.
13. Sorry
In Hindi language SORRY is translated as "Maaf Kijiye" – it's like one is feeling bad for any wrong doing or even using false words – knowingly or unknowingly.
Use in a Sentence – Sorry! I don't want to buy it

In Hindi it's translated as – Maaf Kijiye! Mujhe nahi kharidna hai
14. How Much
In Hindi language HOW MUCH is translated as "Kitna Hua" – it's like you are out in the streets to buy something – whether its clothes or any food item.
Use in a Sentence – How much do i have to pay?

In Hindi it's translated as – Mujhe Kitne Rupaye dene hai?
Here Is A List Of Some Basic Hindi Sentences
1. How are you – Kaise ho Aap ? Or say if he or she is younger to you then you can say – kaise Ho Tum ?
2. Nice to meet you – Aapse milkar Khushi hui
3. I am Fine – Mai thik hun
4. What is your name? – Aapka naam kya hai? 
5. Can you help me? – Kya aap meri madad kar sakte hai?
6. Where are you from? – Aap kahan se ho?
7. Where are you going? – Aap kahan jaa rahe ho?
8. My name is Jasmine – Mera naam Jasmine Hai
9. I want to buy this – Mujhe yeh kharidna hai
10. Did you like this place? – Kya yeh jageh aapko pasand aayi?
11. Would you like to visit this place again – Kya aap yaha dobara aana chahenge?
12. What's this? – Ye kya hai?
India is just a wondrous place – all you have to do is to pick a destination of your choice and get going to this amazing country that houses the best of every expression and attraction.
Come along with your friends and family – have fun learning these basic words – try and communicate for a couple of days in Hindi with your loved ones and the people surrounding you – as we all know learning a new language is always fun.
India is not just a country – it's a set of various emotions and heartfelt feelings that keeps it ever-growing and evergreen. Every corner of this country is infused with immense beauty and say every place of attraction is one of its kind.
Suggested – India Tour  Holidays & Vacations Packages
India is truly a sweetheart