Top 10 Wildlife Sanctuaries In India
Top 10 Wildlife Sanctuaries In India
From the Deserts of Rajasthan to the Hills of Uttarakhand and to the lush greenery of Kerala, search each and every corner of India and all you will find the land is ruled by the Wildlife. The plethora of variety of species that are housed in the country of India, there are more than 110 National Parks, 40 Tiger Reserves and 450+ Wildlife Sanctuaries in India. However, to experience the best of these National parks you have to start with the Top 10 Wildlife Sanctuaries In India.
Hence, this mother India is known to be the richest land in terms of wildlife. The world can never get enough of the variety that is housed in India and thus, Wildlife of India attracts and fascinates people from all over the world within no time.
Top 10 Wildlife Sanctuaries In India
To which ever corner of India you may travel, the wildlife here will take you to an overall different world that you won't be even able to imagine in your dreams. Did you ever imagine as if you are walking in the jungle and you see a giant Royal Bengal Tiger staring at you? What will you do if this happens in real life with you? Did you even thought about it? If not, then let you think about every possible situation of your meeting with the magnificent baby creatures of the country India.
The richness in the variety of flora and fauna of India can been seen in the rare animals and plants that India is home to. From the rare Single Horned Rhino to the Royal Bengal Tigers, from the Asiatic Lions to the Mugger Crocodiles, or other 173 endangered species of flora and fauna can be found here. Hence, there is a lot to be explored in India in terms of Wildlife as well.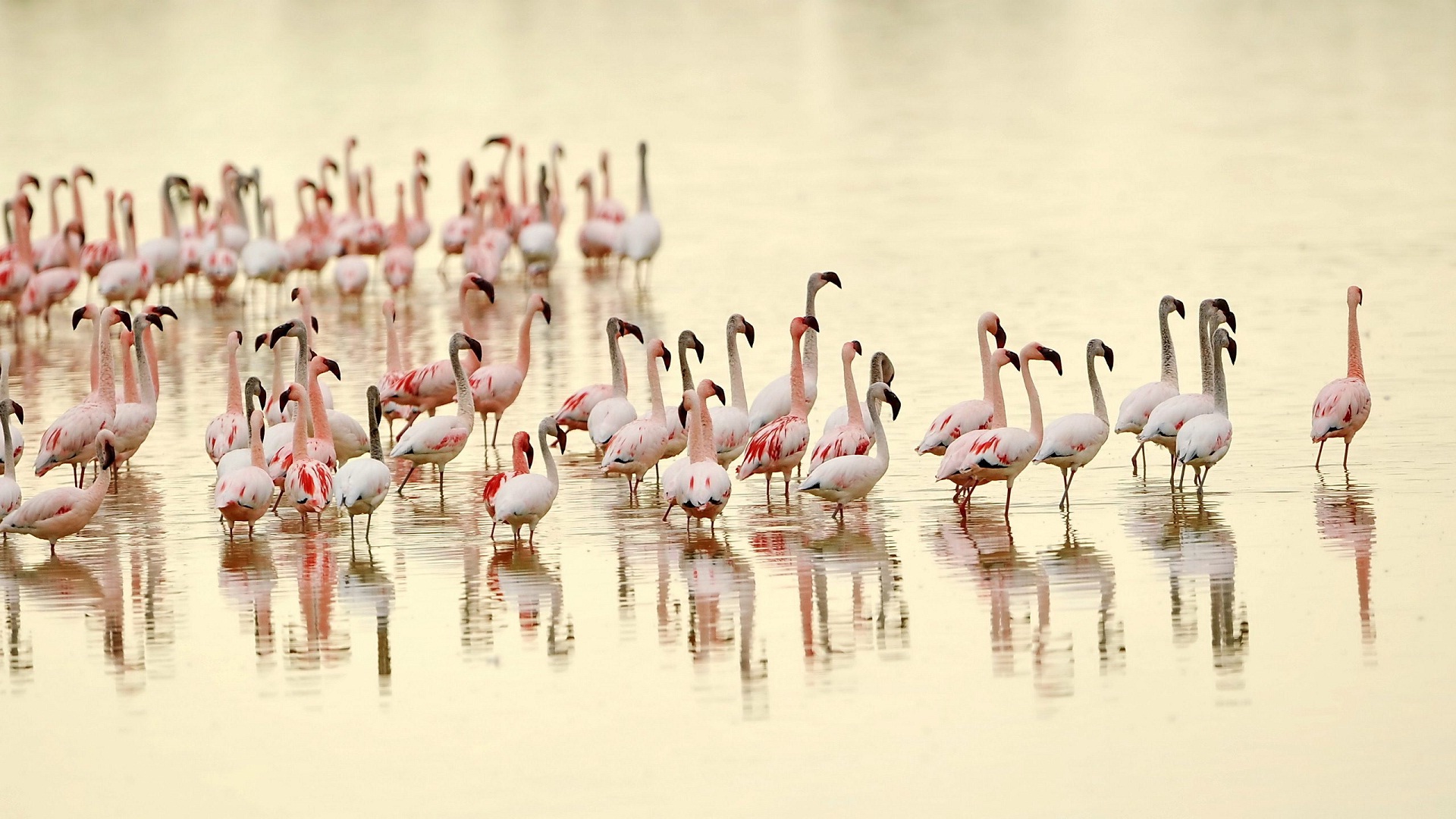 The 350 species of mammals, 1225 species of Birds, over 47,000 species of plants and 89,000 species of Animals and 2000 species of butterflies and so on. This list is extremely lengthy. So, if you are a wildlife lover, India is the place that can fulfill your wildlife fascinations. And to get the best experience, you may catch the list of the wildlife sanctuaries in India that you must include in your perfect Wildlife Holiday Packages.
Top 10 Wildlife Sanctuaries In India
Ranthambore National Park | Top 10 Wildlife Sanctuaries In India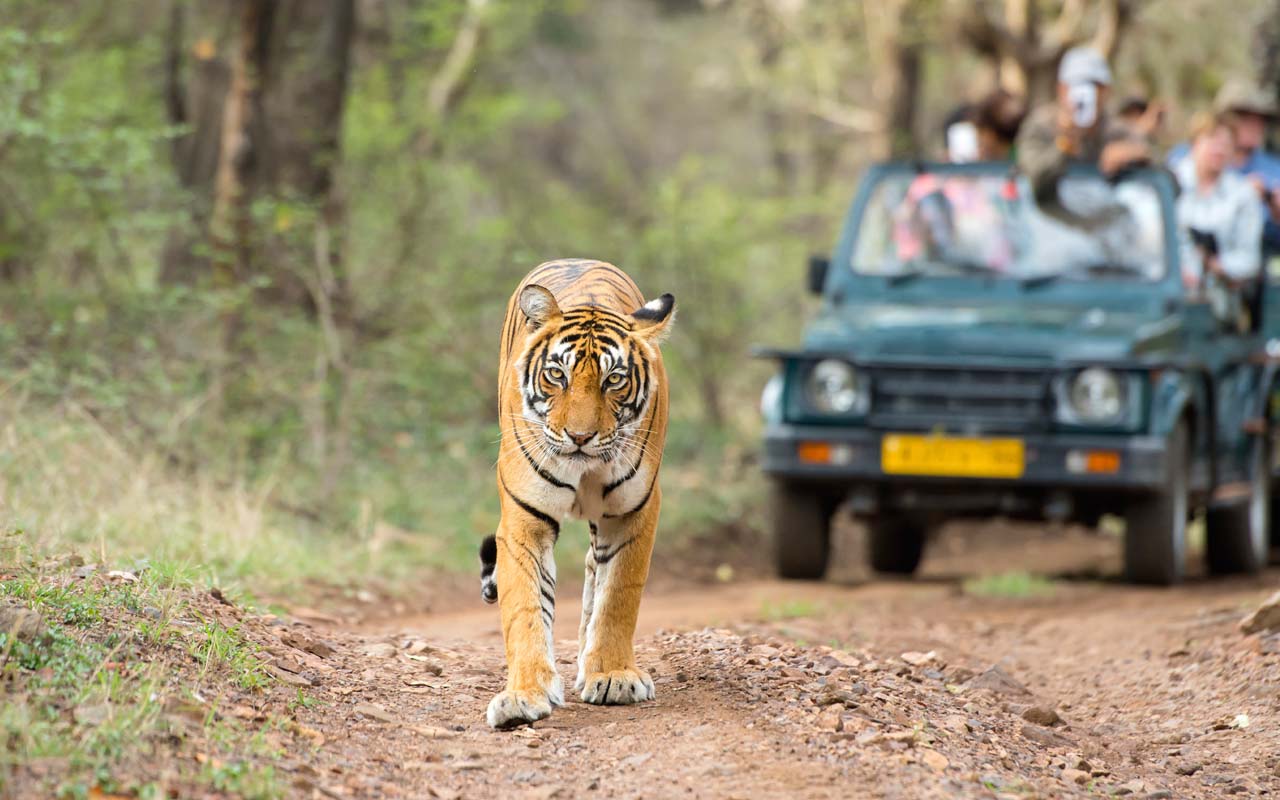 The most beloved location for the Wildlife lovers, Ranthambore is the paradise for the Tiger Lovers as well. Housing the biggest population of the Royal Tigers. Ranthambore is on the top of the bucket list of the wildlife lovers. With plenty of other animals and plants that Ranthambore is home to, you can look forward to spot plenty of other rare and magnificent flora and fauna.
Must Experience In Ranthambore National Park: Golden Triangle with Wildlife Tour
Kanha National Park | Top 10 Wildlife Sanctuaries In India
Kanha National Park that can be located in Madhya Pradesh State of India is the perfect representation of the Jungle Book. As the Sher Khan roars in the Book, the Tiger roars here in the woods. You can definitely find a lot of other species here as it is spread across in the area of 1945 sq kilometers. Hence the 2nd most loved National Park of India it is.
Must Experience In Kanha National Park: Kanha Kiplings Tiger Tour
Kaziranga National Park | Top 10 Wildlife Sanctuaries In India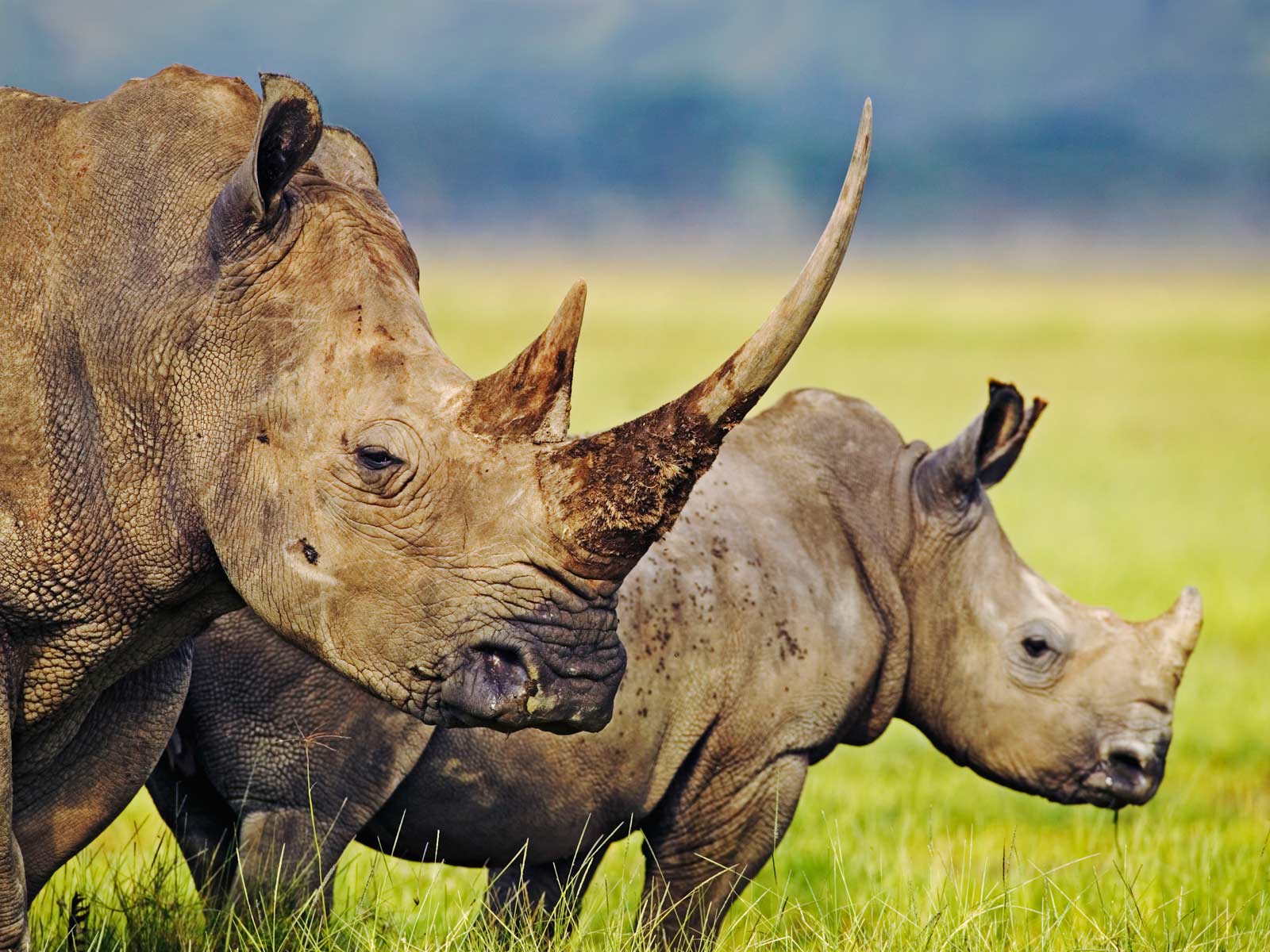 This National Park is famous amongst the people who love to explore something extraordinary. Exactly! This Kaziranga National Park is home to the World's biggest population of One Horned Rhinoceros. Extremely magnificent animals they are. Being another UNESCO World Heritage Site, it also houses plenty of other giant wild creatures of the Mother Nature that includes the Elephants, Bears and Panthers. Plenty of birds are in the list too.
Must Experience In Kaziranga National Park: Assam Wildlife with kaziranga National Park Tour
Gir National Park | Top 10 Wildlife Sanctuaries In India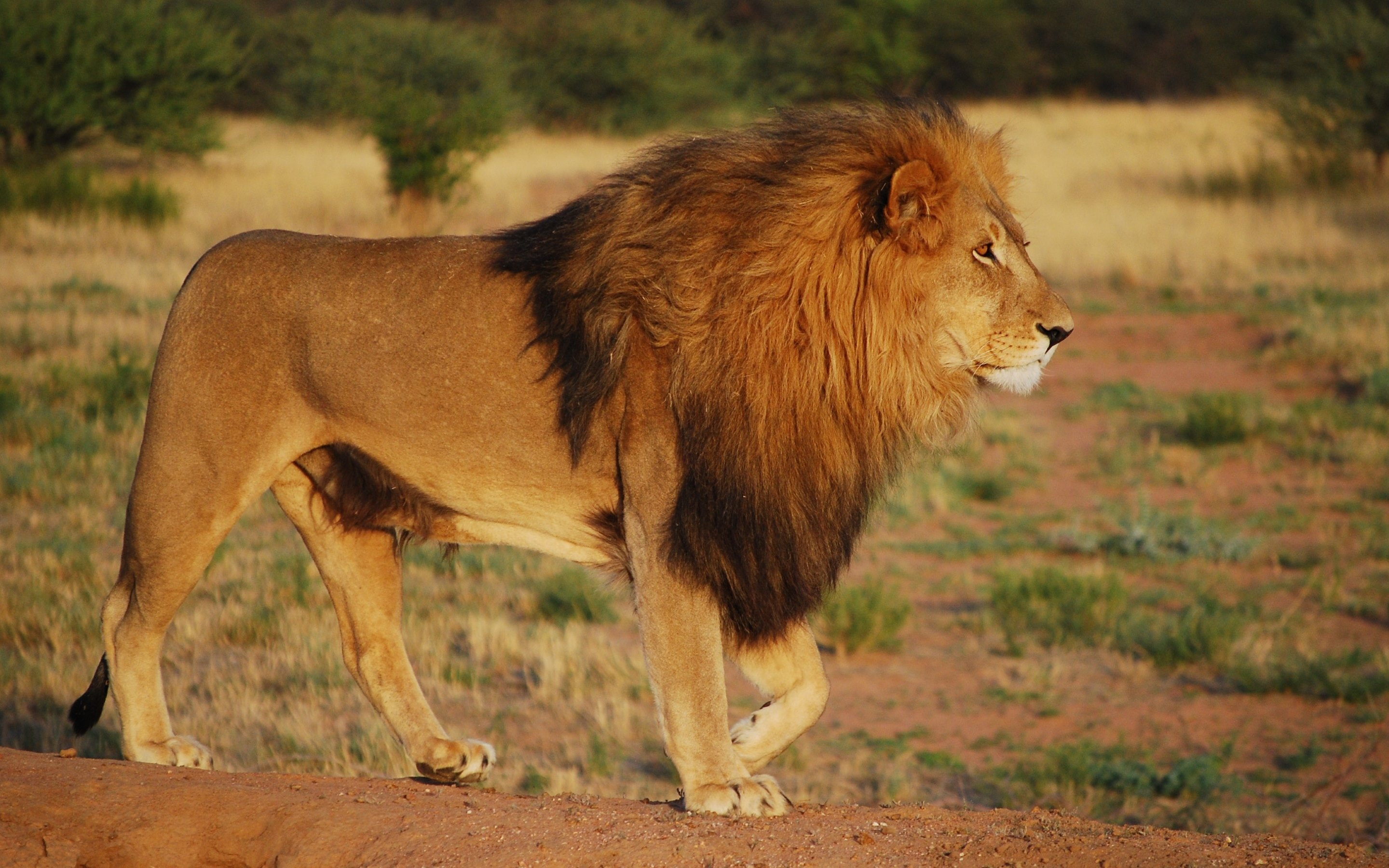 Housed in Gujarat, Gir National Park is known as it is home to the King of Jungles, the Lions. The world's largest population of Asiatic Lions can be found here with other 32 species of mammals, 300 of birds and 26 of reptiles. So now, you can definitely imagine your meeting with plenty of wild babies that awaits your greetings here. Do explore this National Park at least for once to meet the real King and his happy kingdom.
Must Experience In Gir National Park: King of Jungle Tour
Jim Corbett National Park | Top 10 Wildlife Sanctuaries In India
Another location which is loved for spotting Tigers, Jim Corbett National Park has a lot to be explored in terms of wild cat family. Since it is the land that was acknowledged as the First National Reserve under the Tiger Project, you can find plenty of wild cat family species here. From magnificent Tigers to the Fishing Cats, Serow, Goral, Himalayan Tahr and plethora of others. The list of babies that live here is huge.
Must Experience In Jim Corbett National Park: North & Central India Tiger Tour
Bandhavgarh National Park | Top 10 Wildlife Sanctuaries In India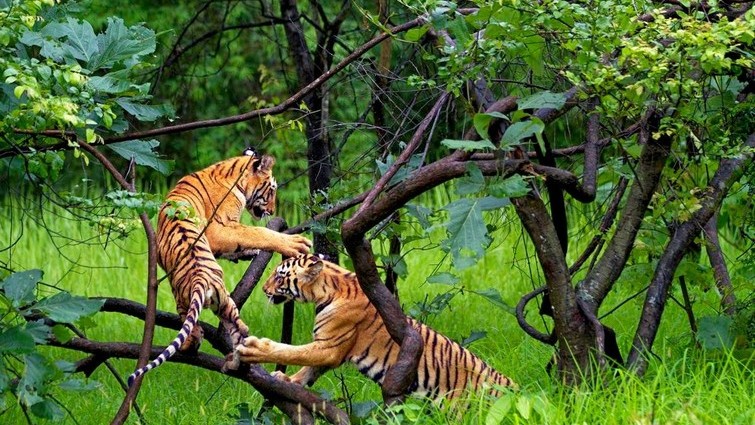 From being a Hunting Ground of the Royal Kings to being acknowledged as the National Park in 1968, Bandhavgarh National Park is another location for Tiger lovers. Since in this area, the population of Tigers, sorry, Royal Bengal Tigers was at peak and the Royal Kings use to hunt them for showcasing their glory, to protect these tigers, the land was announced as the National park and you know what, the Royal Bengal Tiger roam here on their very own Royal land.
Must Experience In Bandhavgarh National Park: Tiger Photography Tour at Bandavgarh National Park
Pench National Park | Top 10 Wildlife Sanctuaries In India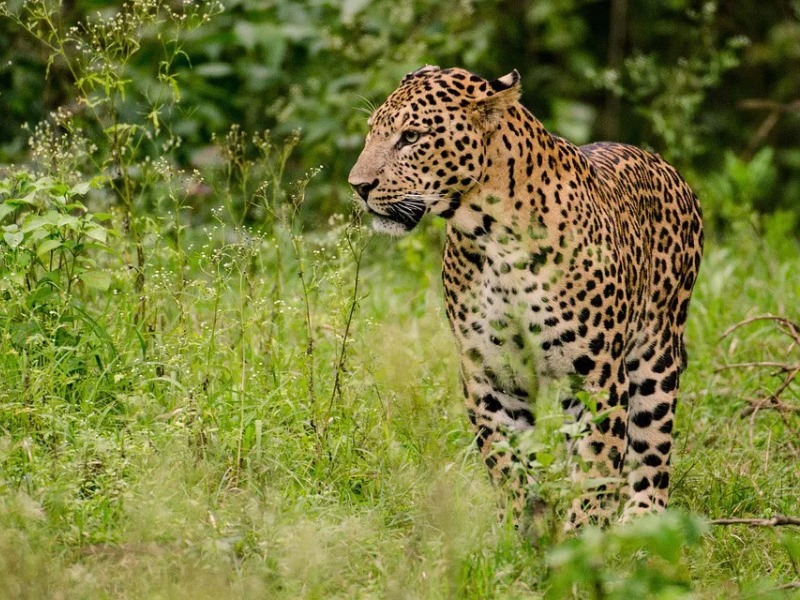 Being one of the most visited National Parks of the country, Pench National Park is known for being home to some of the rarely found species of plants and animals. Since this National Park houses major of the Tiger Population, the rare species of Wolf, Sloth, Bear, Leopard, Striped Hyena, Wild Bear and plenty of others can be found here. Apart from just the exploration opportunities related to wildlife, Pench National Park also offers some of the adventure sports like River Rafting that acts as a cherry on the cake for every single tour of this National Park of the Country.
Must Experience In Pench National Park: Todoba Nagzira and Pench National Park Tour
Bandipur National Park | Top 10 Wildlife Sanctuaries In India
Bandipur National Park is known for its exotic natural beauty that is extremely captivating. If it would have not been a National Park, it would have been a prominent tourist destination for its natural views. But since it has been regarded as a National Park, the wildlife here is something which is extremely cherished. The abundance of the nature here adds on to the charm of this National Park that thus results in uncountable number of people who visit it very year.
Must Experience In Bandipur National Park: Exotic South India Wildlife Tour
Nagarahole National Park | Top 10 Wildlife Sanctuaries In India
This magnificent National Park is home to the most magnificent creature of the world, the Asian Elephants. Since this national park has its home in Karnataka which is one of the beautiful state of the south region of India, the love for elephants of the region can be clearly  seen here. Since it's a part of the Nilgiri Biosphere Reserve, the diverse variety of flora and fauna will take your hearts away. Just for your additional information, this national park houses up to 250 birds at a time. Do visit it.
Must Experience In Nagarahole National Park: South India Wildlife Tour
Eravikullam National Park | Top 10 Wildlife Sanctuaries In India
Eravikullam National Park has its land in the God's Own Country, Kerala. Kerala being one of the most beautiful states of India, is also a most prominent tourist destination because of its backwaters and houseboats. Since the city of Munnar in Kerala, is known for its lush greenery and the tea plantation, Eravikullam National Park is another most loved tourist destination of Munnar in Kerala.
Must Experience In Eravikullam National Park: Pristine Kerala Tour
Since these Wildlife National Park is home to the rarest species of Mountain Goats, Nilgiri Tahr, it is also home to the Neelakurinji flower that blooms once in 12 years.
Top 10 Wildlife Sanctuaries In India On Map
Wildlife Sanctuaries In India | Interesting Facts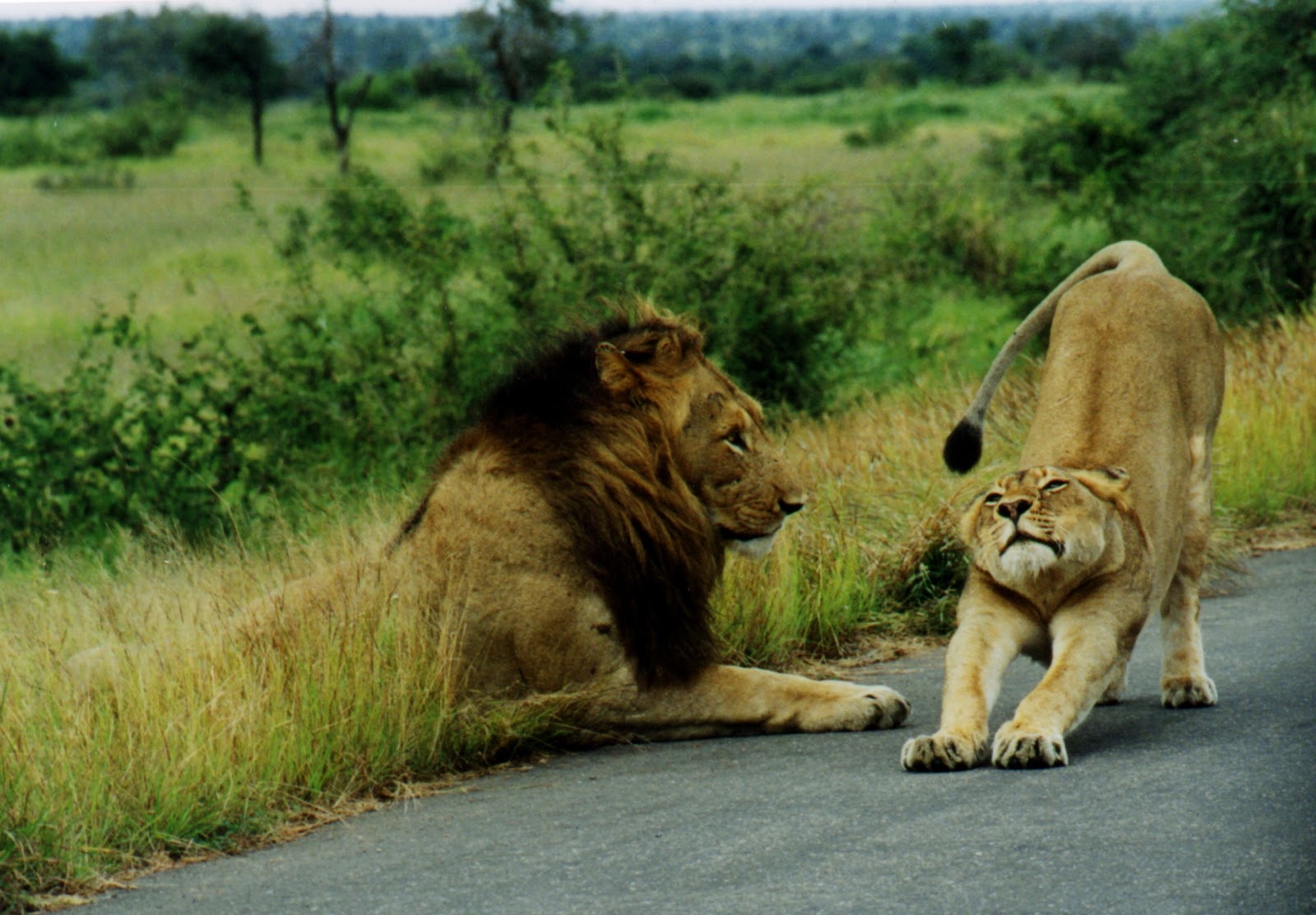 You know, there is a lot more national parks and wildlife destinations one should definitely visit in India once in his/her lifetime. India has always been known for its climate, nature, culture, glorifying history, diversified religion and plenty of other things which include Wildlife as well.
Some of the amazing facts that showcases the rich wildlife of India includes of the fact that states that the total area of wildlife which is protected in India is close to 1,40,000 square kilometers which is exactly the fourth percent of the India's totally area.
The lives that are living in India have a charm that cannot be explained in words. The wildlife, marine life and the bird life here has a lot to say. The diverse variety of flora and fauna that is housed by the country depicts plenty of things.

Respecting every single creature of the Mother Nature, the love for the wildlife can be seen in every National Park and Bio reserves where the people of the Nation try their best to serve these magnificent and beautiful creatures. And people all across the world come to this land to bring their wildlife fascinations to an end. Yet once they explore a single national park or the wildlife destination, they wish to explore more.
As it is always said, we as humans can never get satisfied with our desires and fascination, the country India will even never let you get satisfied even if you want to. The urge or getting more, the love for visiting more and the fascinations of discovering more can never come to an end with this. All that will be left is the fact that once you go back home after fulfilling your current desires of uncovering wildlife of India, you have plenty of memories to look upon. And one thing I can assure you with full confidence, your love for wildlife will increase to its peaks.
So, what are you waiting for? Go catch your fascinations of wildlife ASAP. Take Care!