10 Best Spa And Ayurveda Resorts In India
10 Best Spa And Ayurveda Resorts In India
Calm mind and calm soul are two aspects of a human mind and if we attain to that situation, we are somewhat closer to understand what Human creation is all about.
India being the country, which beholds one of the most ancient historic tales to describe, has been home to some of the oldest sciences, which came in existence before these big pharmaceutical companies had even embarked towards the healthcare market.
If the talk of the town is about Ayurveda, we must know that this system of medication and rejuvenation is as old as near about 5000 years ago from the present date in the calendar.
What is Ayurveda – if the term is divided in its suffix and prefix then the meaning comes out be "Ayu", which means life and "Veda" means knowledge or science. The study of a human body and creating a perfect harmony from within is what the science of Ayurveda aims toward.
India in totalityuntil date keeps this great medicinal practice intact and makes people heathy with the pleasure of Massages and spa sessions that include herbs, verdant and essential oils as medicine.
To empower your soul, give courage to your body, to let glow your skin like Pure Gold, to make your hair look shinny and healthy, to increase your core strength, you do not have to do much.
Simply plan a trip to India for this place will not disappoint you, as it has a twin brother namely Yoga that will also be included in your package to attain moksha of pleasure. A pleasure that will lead to wellness and prosperity of the soul.
If you want to enjoy the glow of good and healthy body, you must take a chance on Ayurveda treatment, which is now spreading like wild fire in the forest called, World.
After knowing so much so about the goods and bests of Ayurveda, we know you are keen to know some of the most exciting and amazing places that are sure to offer you with good hospitality, care and quality of work.
Do not worry! For we are here to tell you about 10 such places in India that have the bests of the world when we are talking about Yoga. While enjoying your tour in these beautiful towns of India, take a halt and set your spirits high with this amazingly beneficial treatment of Ayurveda.
"Motivational words are mortal and are sure to die, however, let discipline of taking care overpower the flatterer."- Himanshi Tandon
10 Best Spa And Ayurveda Resorts In India –
---
Somatheeram Ayurveda Resort, Kerala | Kovalam – Best Spa and Ayurveda resorts in India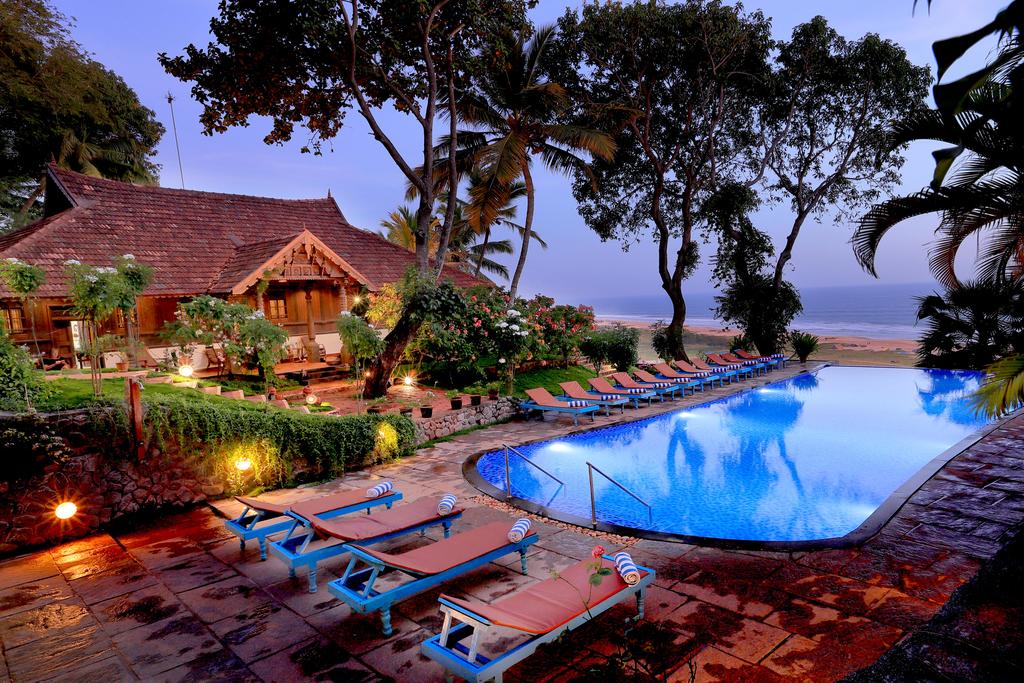 In the beautiful beach, location Of Kovalam sits the wonderful place that behold the art of Ayurveda and rejuvenation of the soul. This resort is Kerala is considered to be the first in the world "Ayurveda Resort and Spa centre".
If your plan is to get this treatment at a calm and composed place, this resort, which is a walk away from the Kovalam Beach, will make you fall in love with its setting and interiors. In Addition, the quality of the service they provide is worth each penny you had spent to get the treatment.
Ailments of many diseases like the paralysis, fluctuating levels of blood pressure, arthritis, high cholesterol and lung problems are also been detected from proper treatment and spa services.
Yoga classes as well as the boat tours in the beautiful backwaters of Kerala too are provided in the Ayurveda packages at the resort of Somatheeram.
Suggested Tour : Kovalam Ayurveda Tour
Ananda in Himalayas, Uttarakhand | TehriGarhwal – Best Spa and Ayurveda resorts in India
The word, Ananda means bliss and calmness, and this is what this location is eager to offer you each time you take a step in its beautiful landscape. In the foothills of Himalayas lies the serene location where the spa sessions and the Ayurveda spa is one of the most famous within the country. People from In and around the world come to this resort for their sessions of wellness and prosperity of the soul.
Not more than 250 Kilometres from Delhi, Ananda in Himalayas is situated around the palace of maharaja. The manicured gardens, the yoga arena, golf course, well furnished spas, the meditating people and the silence in the aura of the place makes it a spot you would want to make your own home.
Mediation as well as Yoga sessions add four stars to the value of Ayurveda and Ananda in Himalayas situated in the state of Uttarakhand gives and serves you with all kinds of bodily happiness and wellness.
Devaaya, the Ayurveda and Nature Cure Centre, Goa | Divar Island – Best Spa and Ayurveda resorts in India
Goa – one of the most loved dreamt and wished spots of Tourists, be it from India or from anywhere else on the World map, people simply love the happy go lucky yet calm atmosphere of the smallest state in India.
Locating a resort of Ayurveda in this naturally beautiful state is a good marketing strategy for people would love to come to such a place and get relaxed after the hard work of the daily chores. Devaaya is a wonderful place for Ayurveda and spa sessions as it is not just set at a good place but provides with immensely good services to its clients.
Coconut palm trees, breezy atmosphere, river flowing by the side, ventilating aura, yoga pedestrians will make your trip of Ayurveda rejuvenation pass with 'A' Grade. The centre studded on the Divar Island is also designed on an age old believe of Architects in India named "Vastu – Shastra", which adds more to the traditional touch of India.
Suggested Tour : Exotic Goa Tour
Kairali Ayurvedic Health Village, Kerala | Palakkad – Best Spa and Ayurveda resorts in India
Rich in its flora and hills, this town in the Western Ghats of Kerala is sure to make you fall in love with its natural setting. Palakkad being such a pious and clear village generates within its soil a resort that will change the definition of beautiful for you.
It looks like as if it is a small village within the premises. The flowing lake like waterbody, hut structured rooms, granary all around and the scent of essential oils used in Ayurveda will make you want to come to this lovely resort again and again.
A good service provider is what the reviews of this place always conclude to. Tea Yoga ground, the meditation centre, the traditionally dressed men and women and the tasty south – Indian food served in the resort makes the complete love for KairaliAyurvedic Health Village grow with more of passion.
Kairali Ayurvedic Health Village in Kerala is not the only branch however; there are 25 of such kinds more in the Indian boundaries and 25 overseas. The owners are planning to make more of such resorts to promote good health and medicinal values of the herbs.
"Love and peace of mind do protect us. They allow us to overcome the problems that life hands us. They teach us to survive… to live now… to have the courage to confront each day." —Bernie Siegel"
The Leela – ESPA Spa, Rajasthan | Udaipur – Best Spa and Ayurveda resorts in India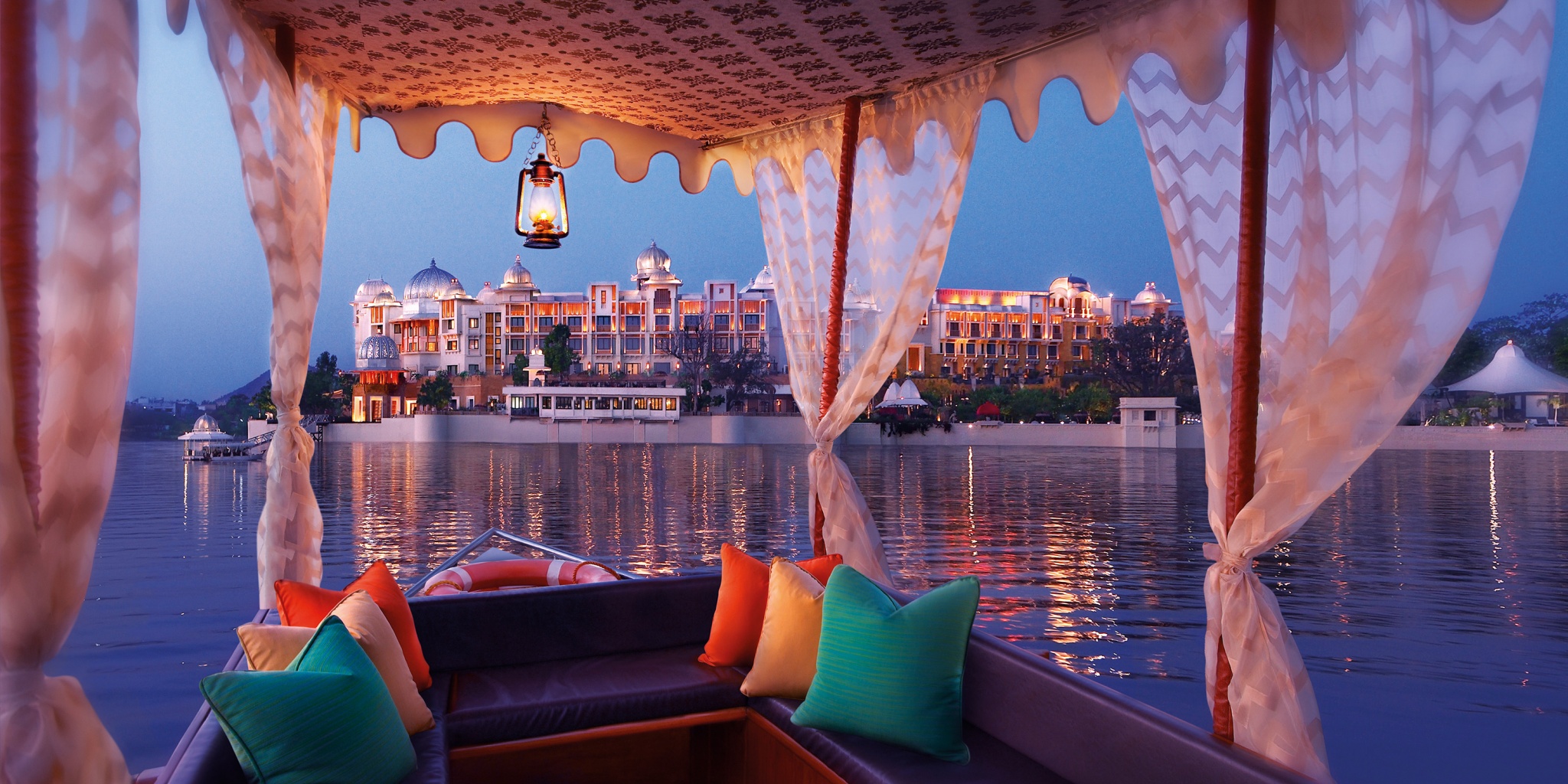 What we expect from the five star setting? We are sure to get that and even more when the choice is to choose Udaipur's Leela hotel for spa sessions. Trained staff, royal setting and the feeling of luxury is what exactly defines Leela's ESPA Spa. The air conditioned setting and the sparkling clean rooms will make you spend a night in the arena.
There is no one on the earth who would not want to feel the rejuvenation from within in this dressed up setting of Leela in the lake city, Udaipur.
Hot stone massages, facial yoga, spa, essential oil massages you name it and you will get it in the resort. Plan your Luxury trip in Rajasthan and stay a day or two in Leela, Udaipur for some amazing experience.
Wildflower Hall, Himachal Pradesh | Shimla – Best Spa and Ayurveda resorts in India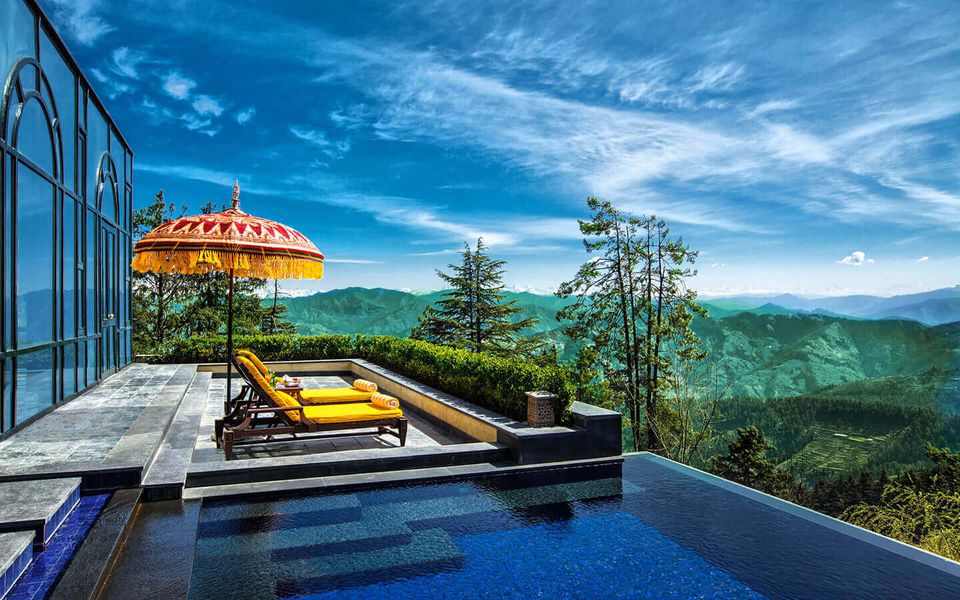 About 8000 feet above the sea level in the beautiful city of Shimla resides one of the best massage centre in India. The name of this resort is Wildflower Hall. This grand setting is a pursuit of the famous Oberoi group, which leads in five star properties. Not just the India style Ayurveda but Thai, Hungarian and Balinese massages can also be availed at this spa in Shimla.
They also have valuable indigenous Rituals that are tailor – made especially for the body type you fit in, it majorly has four divisions, and those are:
Firstly the starting would be with Indian head massage
A poultice massage that will contain herbal benefits
A session of scrubbing and exfoliating your body to open your pores and cleanse it under a steam session.
In addition, the last step will be a hot water shower.
For such an amazing experience, get your tickets and packages today.
Suggested Tour : Shimla Short Escape Tour
Spa Esencia – The Terraces, Uttarakhand | Kanatal – Best Spa and Ayurveda resorts in India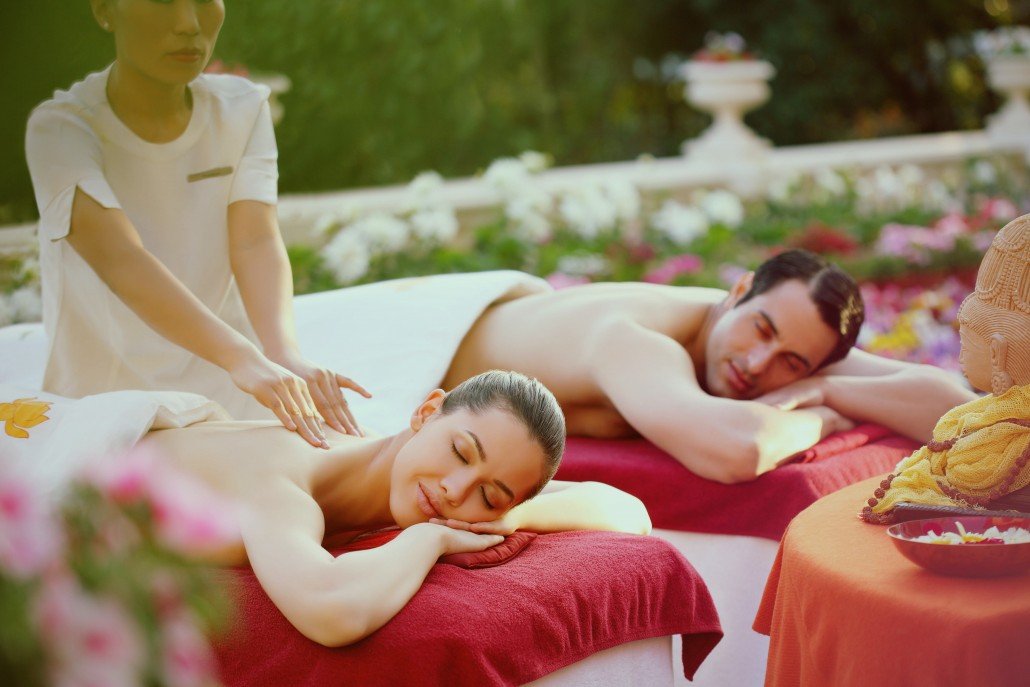 Kanatal is situated in the state of Lords, Uttarakhand. The beautiful hill setting is very near to both Mussoorie and Dehradun. It is also not more than 300 kilometres away from the capital city New Delhi.
Hence, if you have missed a chance and you are in Delhi take a car and rush for some soul searching and rejuvenating experience in the hills of Uttarakhand.
The open-air setting, the snow caped mountains, the royalty of the spa and the total landscape will make you feel as rich as the wealthiest person on earth. The natural beauty well combines with the benefits of Ayurveda treatments those are – head massages, mineralising salts, body wraps, aroma oil therapies and exfoliations is what one can experience in the flick of this decorative setting in the hills.
If you are on a honeymoon, they have a special unisex Jacuzzi for you to spend some time alone and fall in love all over again in this wonderful location.
Moksha Himalaya Spa Resort, Himachal Pradesh, Shimla District| Kalka – Best Spa and Ayurveda resorts in India
This Moksha Himalaya Ayurvedic Health spa is located in the Shivalik Range of the Great Indian Himalayas and it is by the sides of the River Kaushalya in the beautiful state of Himachal Pradesh.
'Rebirth' and 'Release' are the two factors that is taken care of while you are having a session of Ayurvedic and herbal massages in this wonderful Spa Resort.
Our body is divided into 7 Chakras or they are also known as Energy centres of the human body, the treatment in this Ayurveda spa is done on the basis of this principal only.
Facemassages and yoga, hand and foot care and various other spa treatments are been provided by the well – versed team of Moksha Himalaya Spa. Special services for couples are available as well in this location, which has a setting that looks like heaven.
The food in this region is also mind blowingly – tasty and sumptuous.
"Smiling faces makes each one happy – so stay fit and happy to make the world a place loaded with faces that smile wide"
The ZuriKumarakom Resort and Spa,Kerala | Kumarakom – Best Spa and Ayurveda resorts in India

Kerala is any day the most famous for its Ayurveda treatments, Kumarakom, being one of the most beautiful location in the state is sure to have at least one of these kinds, which ought to be the most famous.
The ZuriKumarakom Resort & Spa is one of those beautiful spa resorts that is the dream of all the people to come and rejoice. The lavish setting, the clean aura and the Indo – western architecture in this beach location is nothing but gorgeous.
Solar therapy, face massage, Thai Massage, oil treatment, Face yoga are some of the best – mentioned medications that take place in the spa.
Go and relax your body, mind and soul and feel the inner peace that the whole world is craving while they share their days with the new – born modern globe.
The ZuriKumarakom Resort & Spa is been awarded with the popular Green Leaf certification for its authenticity purpose. Do not worry and hit the spa for some amazing treatments.
Suggested Tour : Kerala Spa and Ayurveda Tour
Khyber Resort and Spa, Kashmir |Gulmarg -Best Spa and Ayurveda resorts in India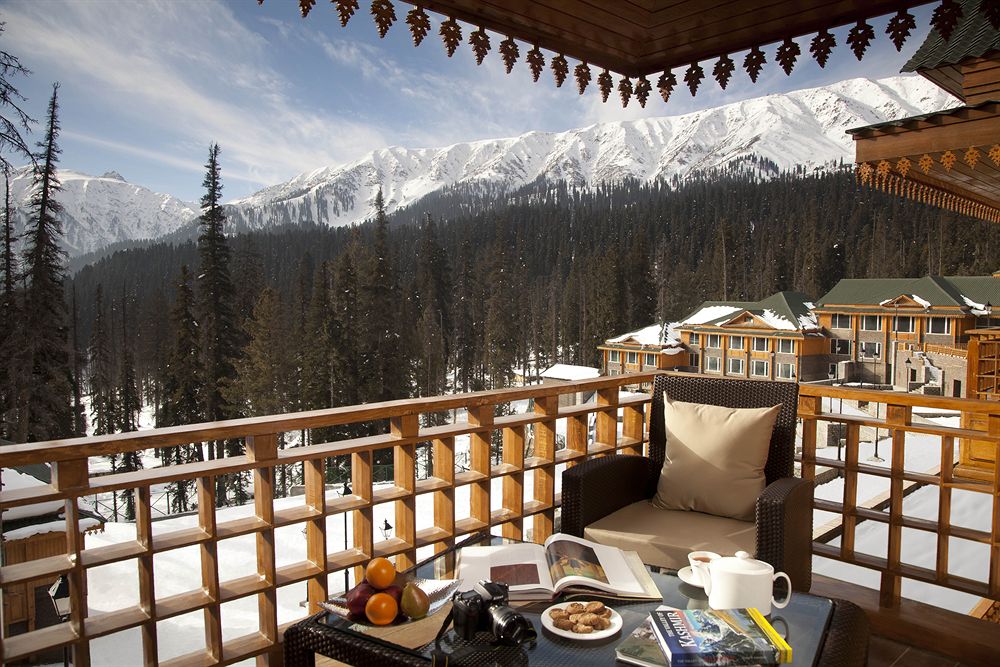 In the paradise come to the seat of it. The beauty of this resort and spa is beyond words and adjectives. The snow view, the trained people and the amazing work done to your body will make you feel peaceful and blissful.
The mirrored walls, which makes you, feel you are living in an Igloo. The tickling cool weather, the beauty spread by the almighty and the perfect looking arena of this place is simply spell binding.
Ayurveda treatments plus this scenic beauty will cleanse your body and soul to the fullest extent and will make you feel healthy and sound from within the soul centre of Human Body.
You can also opt for couple's suite and choose from the famous Hawaiian, Lomi -Lomi, Shiatsu, Thai and Balinese massage treatments that helps you feel the pleasure you were craving lately.
Suggested Tour : Exotic Kashmir Tour
---
One of the oldest medicating treatments in India, invite you to come and plan your trip of Ayurveda and spa treatments and your body will bow to you and thank you for treating it such a good manner.
Revive, revitalise, refresh and reawaken your soul with these treatments that will make your body glow with shine and you will feel healthy like never before.
Plan up your Ayurveda tour today.