Travel Gadgets and accessories [keep it handy and play smartly]
Travel Gadgets and accessories [keep it handy and play smartly]

Get hold of it one by one
Are you a person who talks and behaves like someone who knows everything [let's say are you a smarty pants]?? No you are not; speak out loud and say that you actually know everything [just throw as many questions that strike in a row in your mind and I'll make sure to serve your every doubt with an answer [that's the attitude one should follow if he or she has made sure to walk fully geared].
1- Micro-Filter bottle set: Water – H2O [the base of life]
Stay healthy and play fair [Travel Gadgets and accessories]
Live germ-free; the quantity and quality of water intake bring a real difference in one internal and external existence. We all try to travel with minimum weight and we cannot compensate on something which is the base of survival. These filter bottles are truly handy and light weighted – if you are travelling to some place where the basic requirements do not come easy then do make sure a carry if not many than at least one of it.
In case you are surrounded by the natural formations but miles away from a major source of water then is when you would understand the fair functioning of these filter bottles. The micro-filter bottle is efficient in purifying water from waterfalls| Streams| Rivers etc [it's available in various trendy colours].
2- Compressed tablet towel [concise and compressed Biodegradable towels]
Smart; trendy; durable; handy and less-space consuming [Travel Gadgets and accessories]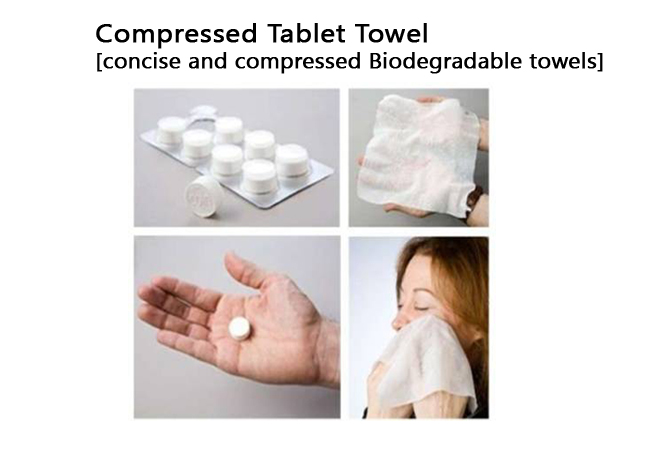 This tablet towel comes in an elegant and friendly packing; all you have to do is to soak them in water for a while and in less than no time it will take a shape of a hand-sized towel. No more hustle and cries to fit in the basic travel essential without making it heavier and bumpy. Come clean and stay clean throughout your journey [preserve the richness of nature and absorb the best of it]. You do not have to struggle any more [searching for space in your backpack].
3- Toothpaste tablets [Chew and brush]
No more clumsily holding; no more fumbling with a toothpaste tube [Travel Gadgets and accessories]
Have you been through numerous occasions when you struggled a lot searching for the basic necessities that comes first while beginning a new day [like brushing your teeth for instance]. I mean who likes to open up the entire bag searching for toothpaste [I don't]; buy a pack or two of Toothpaste Tablets [chew it for a while and then brush it away]. Feel the same amount of refreshment and spend your day in confidence.
4- The chargeable illuminating belt [goodbye darkness]
Where ever you go and whenever you go [Travel Gadgets and accessories]
Late in the night [midnight or say the wee hours]; while camping in the middle of nowhere this illuminating belt functions as the truest travel companion [light provider – simply light it up and place your foot in the right direction]. Whether you like running in the silence of nights or always up for a night excursion then do make sure to gear yourself with this light weighted belt [you can adjust this belt as per your comfort and choice].
5- Thermal Blankets [super handy and cozy]
Wear comfort and sleep well [Travel Gadgets and accessories]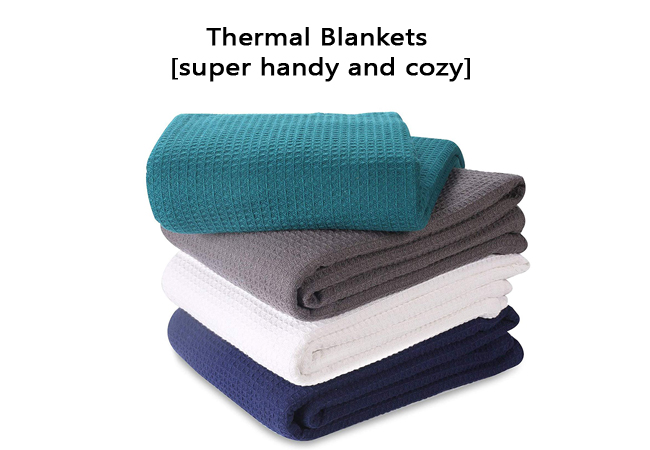 To maintain the need to temperature [it's made up of Mylar – low-weight| low-bulk| heat-reflective thin plastic sheeting]. If you travelling to extreme heights then this product is simply THE BEST [it fulfills the requirement of bearable temperature]. Cost-effective and less-space consuming product [available in various trendy colours] – to stay fit; it's really important to take proper sleep.
Suggested Tours – Adventure India Tours , Sham Valley Trekking Tours , Jeep Safari Tour
6- 100% sand-free Beach Mat [lie down and Chillax]
Find your space of comfort in the sand [Travel Gadgets and accessories]
You wouldn't find a trace of sand, dust and dirt; this product is simply amazing for the beach lovers; whether this weekend you are planning a short trip to the nearby beach site or you are always up with a positive reply for a picnic with your loved ones [the sand-free Beach mat is simply a rescuer]. If the sand makes you feel itchy and irritating then do carry a compact sand free multi-mat to serve yourself with comfort [one of the prime specifications is – the UV stabilizer protects the mat from losing its colour and shine.
7- Aluminum Hard-shell luggage case [made out of ease]
Sporty| Shiny| Trendy| Multi-tasker| unbreakable [Travel Gadgets and accessories]
It's always better to charm your life with the things or even emotions that get better with age; such is this interesting product that can make your trips even happier and joyous. The Aluminum luggage case is perfectly styled and superbly designed as per common choice [some features are – dual TSA approved combination locks| adequately aligned interior| 360-degree Hinomoto wheels| leather-trimmed handles| charging point for your phone etc; [Walk and talk with confidence].
8- Video Recording sun-glasses [free space for life]
Super cool and comforting [Travel Gadgets and accessories]
It's a physically secure device [when style come with benefits then every eye is after it]; these trendy video recording glasses are really cool and easily accessible as well. In fact, it also protects your eyes from scorching rays of sun; the main functioning of this product is simple [it records pictures of your day and then syncs them to your Snapchat memories], it also allows its users to capture 10 second video clips from their Android or iphone through the Snapchat app [available in three shades – Black| Coral and teal]. This product comes with a case, which includes Portable Battery Charger| USB cable and a glass cleaning cloth.
9- Advanced Foot warmers [walk with pride]
Use it when you feel the need [Travel Gadgets and accessories]
A water-resistant product and a temperature moderator; the hothands foot warmers are simply the best [Eco-friendly| Safe| Disposable| Odorless| Long-lasting product]. It works more of life a multi-tasker [available in various colours]. If you are in search of comfort and ease then this what you are looking after – while you are up with a list full of water-sports| or you are travelling to winter destinations or say you have made up your mind of visiting numerous beach spots then do make sure to carry of couple of these handy warmers in order to keep your foot dry and clean. These warmers are controlled by remote [increase or decrease the temperature as per your comfort].
Suggested Tours – Ladakh Trekking Tour , India Adventure Tour , Goa Beach Tour
10- The disposable Oral Care sponge swab [dental care] 
Do not set it for a toss [Travel Gadgets and accessories]
If the Bad-breath is troubling you or say if it's making you feel uncomfortable then this product is of great use. Do not harm the charm of your presence with this issue; while travelling make sure to carry a kit of it. The swabsticks are made up of long plastic handles that protect touch-contamination and works efficiently on your teeth and gums. With its gentle touch; it reaches every corner and cleanses you mouth [germfree]; [It's available in various colours as well]
11- The Silicone Squeezable travel tubes [easy breezy]
The refillable tubes are always at your service [Travel Gadgets and accessories]
Great in looks| Smart in features | light-layered| packable| leakage-free etc; this product is for both – indoor and outdoor use.
Especially a Women-friendly product [women are more specific when it comes to packing their significant essentials like Shampoo| Moisturizer| Sunscreen lotion| face-cream etc [this product in smaller in shape; greater in use and best for application]. The squeezable tubes come in a pack of three [it has a suction cup, which helps them find their space| special no-drip valve etc.
If you are going for a solo trip or travelling in a group make sure to carry at least a pack of it [it's good to travel with comfort]. When your skin looks good you feel good [Go pick your colour and place it right in your bag].
12- Convenient Camping Hammock [Lie at ease]
Relax amidst the truest surrounding [Travel Gadgets and accessories]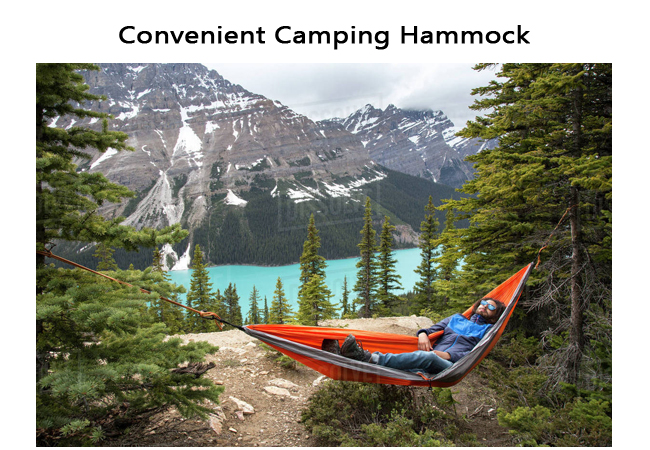 A comfort provider; it's a nylon tent made up of Parachute Fabric [available in various bright and light shades]; there is an inbuilt mosquito net attached to it [whichever landscape attracts you the most or say whenever you feel like taking a pause then set this camping hammock with the strongest branches of trees]; lie-down and give your life a thought. These hammocks are really light-weighted; in fact, it doesn't cover any space in your bag.
13- The Scrubba Wash Bag and Dry Kit [wear clean and smart]     
Anytime and every time [Travel Gadgets and accessories]
It's a fancy pocket-size portable device for washing your dirty clothes anytime and anywhere; while you are living in the plan of Camping| Trekking| Backpacking etc. Are you ready to use the World's smallest washing machine; if yes then order a pack of one or two for yourself. It can easily prove to be the friendly travel companion [fulfilling the travel utilities]. Save money; save water; save time [it helps you get rid of the grimy stink off your clothes]. Travel clean and make the most of your adventurous trip; wash it anywhere and set for drying that too anywhere.
There is a list of a few more gadgets and accessories that should definitely be treated as a part of you travelling Backpack:
1- Iron Man Charger
2- Ostrich Pillow
3- Wireless Portable Speaker
4- Hoodie Pillow
5- Sleep Headphones
6- Earphone Holder
7- Inflatable Light
8- Portable steam Iron
9- Flash Light
10- Waterproof city Map
11- Umbrella Tent
Travelling is one thing but travelling with comfort is altogether a different chance to live by; plan a trip with your friends and family and do not forget to carry the above-listed gadgets and accessories while travelling and when in need you can even share some of your shareable accessories with the one accompanying your journey. Whether your trip is infused with adventurous activities| or say it involves around watery destinations| or encircled with the finest of natural formations – whatever kind of trip you are about to get into – try your level best to gear yourself with the tiny but really useful travelling accessory.
Spend quite a few days gathering all the essentials and pack them wisely [make sure to make a checklist and reconsider it when you are only hours away from living the finest of your trip.
Suggested Tour – India Hills Station Tour , Adventure India Tour , India Wildlife Tour, Golden Triangle Tour